Attractive benefits and comprehensive support for partners: Increase your business
Take advantage of the benefits of partnering with fruitcore robotics: free training, exclusive discounts on our products and a success-based bonus system. Are you ready to grow your business with Digital Robots?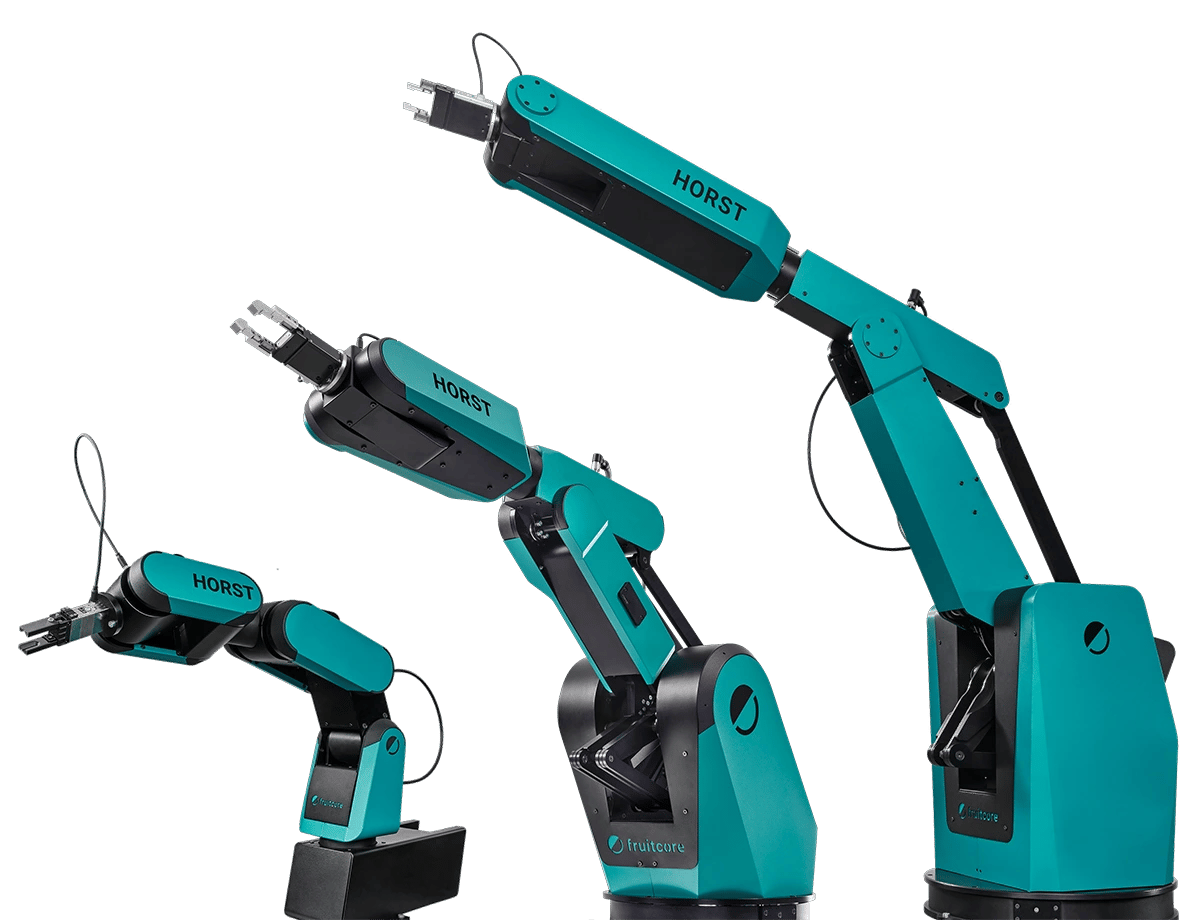 Benefit from the exclusive advantages for our partners
Partnership between equals
We value your expertise and want to work in close collaboration to rewrite the history of automation together.
Comprehensive support
Benefit from free training, exclusive events and access to our resources.
Co-marketing and sales
We support you with individualized services when contacting new and existing customers.
Attractive conditions
Take advantage of exclusive discounts on our products and benefit from our success-based bonus system specially designed for our partners.
Premium robot with a top-class ROI
Convince your customers of just how attractive investing in automation is, as they can see a return after just three months.
Simple operation
The user-friendly robot software horstFX allows you to program both simple and complex processes. Make the most of our enthusiasm for technology and artificial intelligence.
Excellent servicing and maintenance
Take advantage of our free support and extensive partner training.
Fast and flexible implementation
Use our robots for rental and hire for fast and reliable project implementation.
Open system
Our robots work with standardized interfaces and feature innovative digital services through smart connectivity. This allows you to seamlessly integrate HORST into your customers' systems.
Individualization options
Customize our systems to meet your specific needs and gain further advantages in the areas of mechanics, electronics and software.
Find out about your options when partnering with fruitcore robotics
Benefits brochure for our partners
Learn more about the benefits of partnering up with fruitcore robotics.
Digital Robot HORST overview
Discover the world of intelligent industrial robots.
Access to the IIoT platform horstCOSMOS
Experience the industrial automation revolution with our IIoT platform.
Our partners
At fruitcore robotics, we build on strong, equal partnerships. Our extensive network of certified partners in Germany and other European countries provide local support for your projects. Together, we strive to advance industrial automation and shape the future of robotics. Become part of #teamHORST!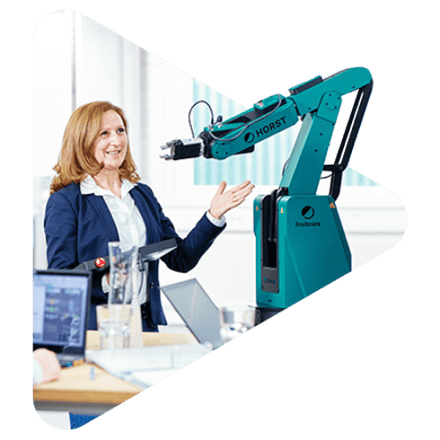 Start your partnership

with fruitcore robotics
Are you ready to work with us to shape the future of industrial automation? Let's work together to create the best 360-degree customer experience with intelligent industrial robots and automation solutions. We look forward to hearing from you and answering your questions!