Become an expert for industrial robots with our Academy
With our online training platform Academy and Academy Plus, you can discover the full potential of our intelligent digital robots and take advantage of all the benefits of the user-friendly horstFX software. In addition, arrange thematically in-depth additional training courses with our robotics experts.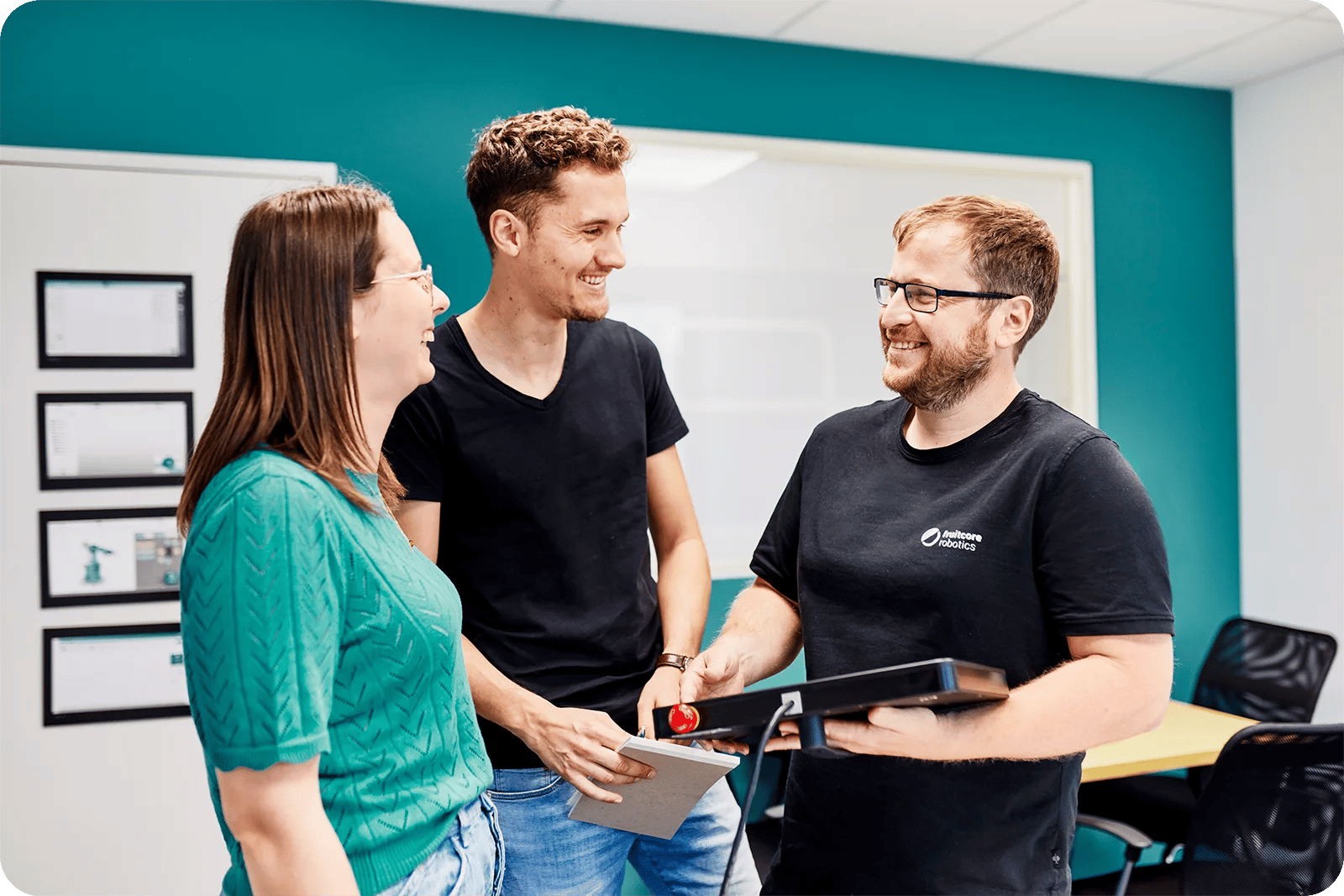 What can our Academy do for you?
We offer two comprehensive training programs. After completion of the free-of-charge Academy, you'll be able to fully operate our Digital Robot, and you can go on to deepen your knowledge with our detailed Academy Plus program. Our training courses are aimed at everyone who wants to take full advantage of our operating software horstFX and its technological advancements.
A total of 29 lessons across two courses
140 minutes packed full of easy-to-understand video tutorials
Hundreds of successful, satisfied users
What can you expect to learn on our basic Academy course?
Design of the Digital Robot HORST: familiarize yourself with the mechanical and functional design of our intelligent industrial robot.
Safety for industrial robots: learn more about protective measures, legal bases and standards, as well as operating modes.
How to set up the robot system: learn how to successfully set your robot up, from routing cables to handling tools.
Interfaces: an introduction to the most important interfaces and communication options, such as Profinet or Modbus.
horstCONTROL switch cabinet: an overview of the switch cabinet functions.
Main control system horstIO: an explanation of the main control system for digital inputs and outputs and safety signals.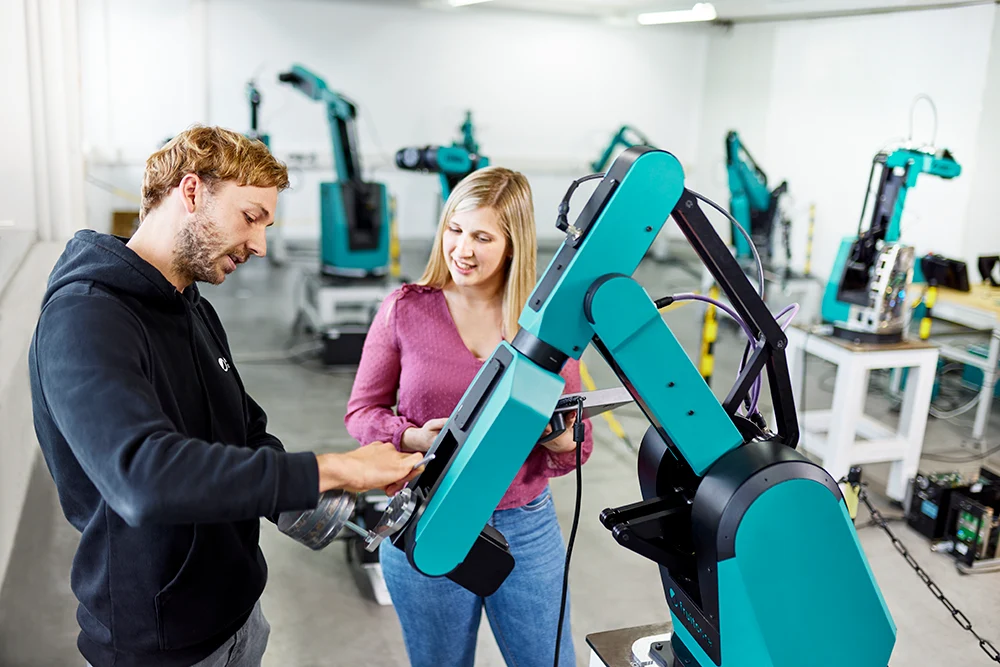 Deepen your knowledge with Academy Plus
The principles of our operating software horstFX: an introduction to the user interface and functions of horstFX.
Setting up a project: learn how to create and configure a new project in horstFX.
Create simple movement programs: step-by-step instructions for creating simple movement programs, including manual control and program creation with waypoints.
Communication with external devices: learn how the robot communicates with external devices and how to set this connection up.
Program optimization: tips and techniques on how to optimize your robot programs for maximum efficiency and precision.
Display optimization: learn how to customize your program display for optimal clarity and ease of use.
Specific program functions: an explanation of specific program functions, including functions for palletizing tasks and returning the robot to its initial position.
Textual programming: an introduction to text-based programming for advanced control and automation.
You'll be awarded a certificate upon successful completion of the Academy Plus course.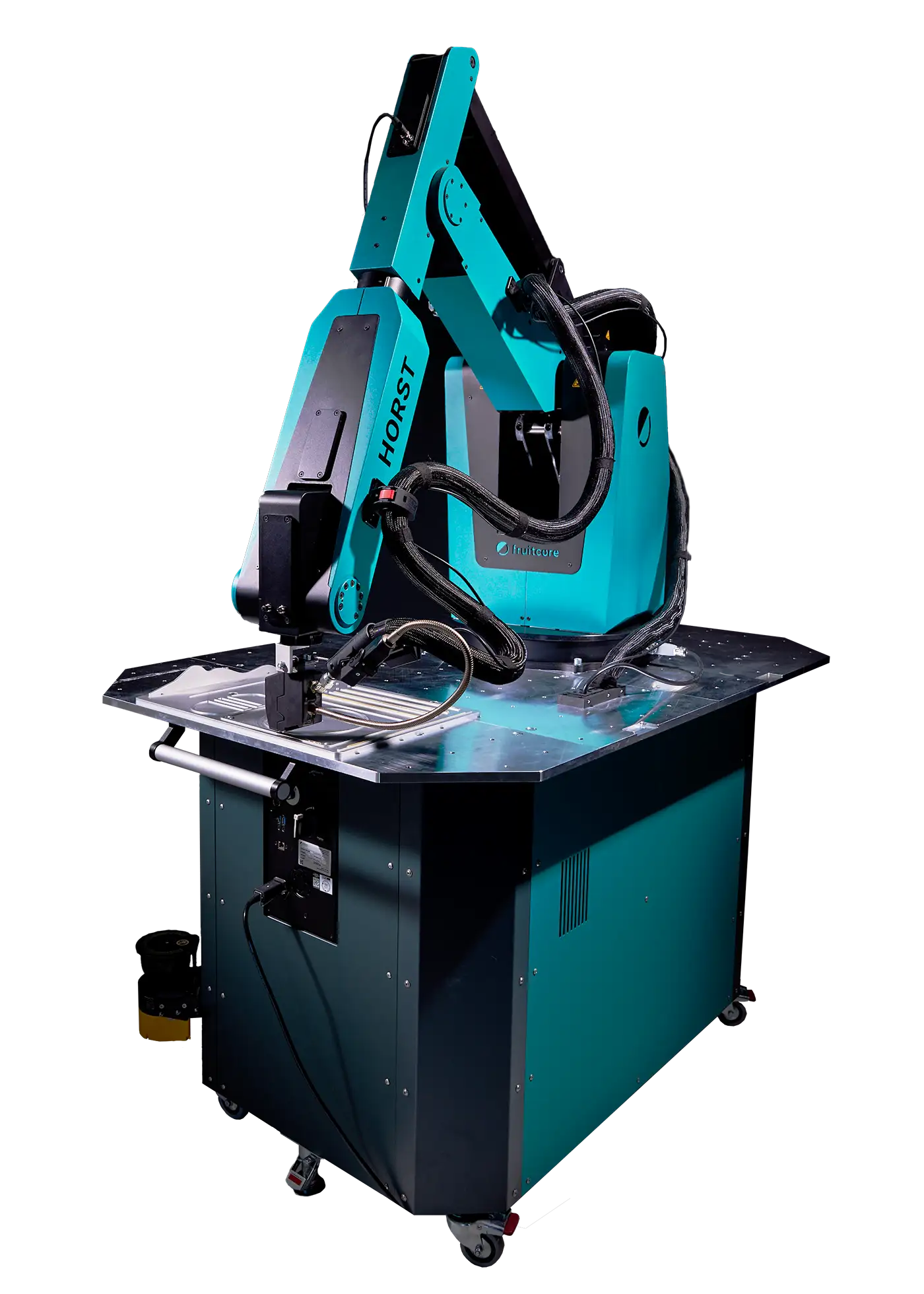 Additional live online training sessions from robotics experts
Supplement the automation knowledge you gained from our Academy with our additional live online training courses. Discuss your individual needs with our experts to arrange a course specifically tailored to your requirements. Please note that you must have completed the basic Academy and Academy Plus training courses in order to take part in this additional training.
Additional training: interfaces
Get an overview of all the interfaces compatible with HORST as well as in-depth instruction on an interface of your choice. This training course lasts 2 hours.
Additional training: horstFX Advanced
Deepen your knowledge in visual and textual programming with horstFX. This training course lasts 2 hours.
Additional training: custom
Benefit from an additional training course tailored to your individual requirements. The training course lasts 2 hours, plus the time spent on preparing the project files.
Additional training: horstSAFETY
Learn the basics of robot safety and how to use the horstCONTROL safety control system. This training course lasts 2 hours.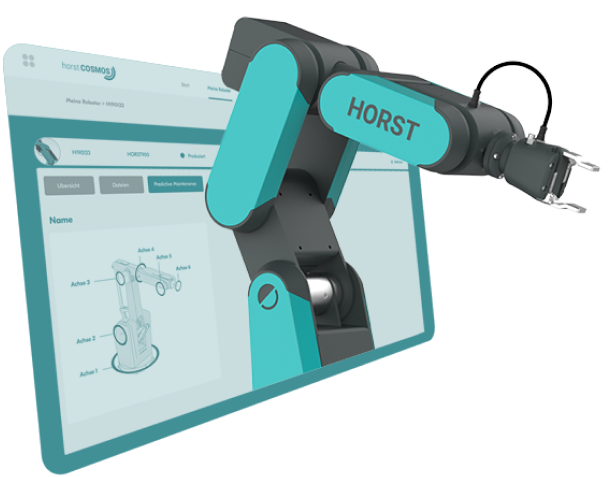 Nutzen Sie unsere umfangreichen

digitalen Trainings
Stellen Sie sich Ihre intelligente Automatisierungslösung mit wenigen Klicks selbst zusammen und fügen Sie das für Sie passende Trainingsangebot hinzu.
1
Wählen Sie einen intelligenten Digital Robot inklusive Software
2
Sorgen Sie mit Extra-Features der Software für einen Wettbewerbsvorteil
3
Profitieren Sie mit Care-Paketen von weiteren Vorteilen und Services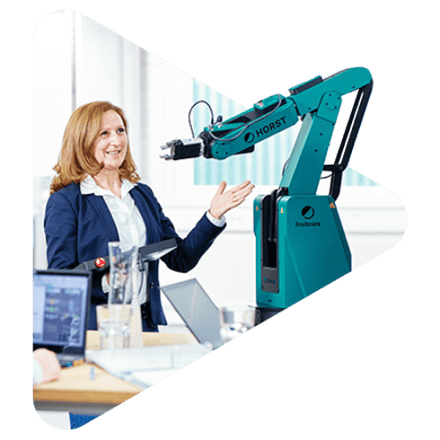 Learn

just how easy operating an

industrial robot

can be
Are you ready to expand your knowledge with our customized digital training programs? We will be happy to assist you with any questions you may have about the Academy or any of our additional training courses.