Discover fruitcore robotics:

pioneer

of intelligent industrial robots
Driven by a shared passion for technology, we strive to rewrite the history of industrial automation from the ground up.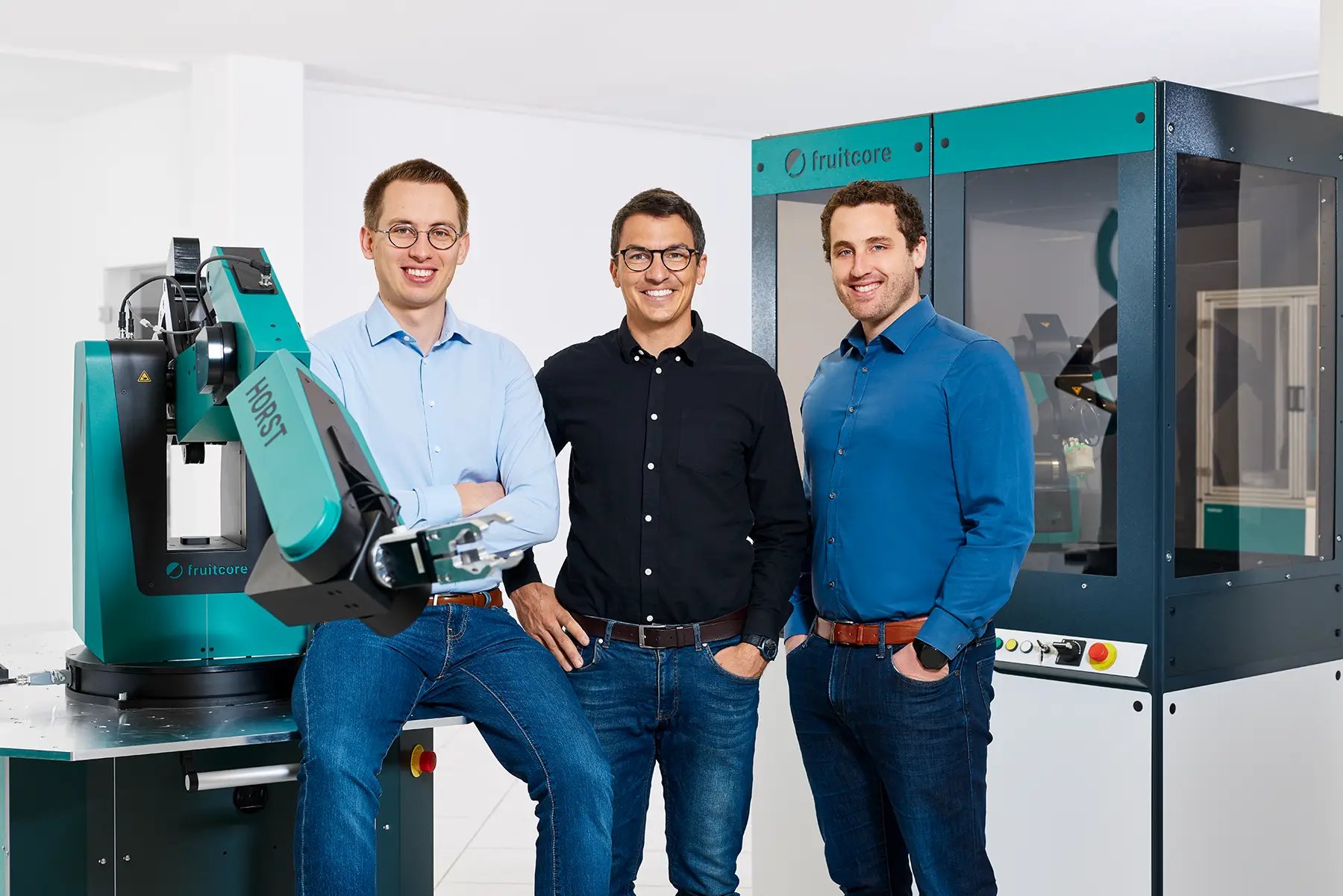 We are a manufacturer of industrial automation solutions and digital robots that we develop in house. What sets our intelligent robots and innovative operating software apart from conventional industrial robots is our use of the latest technology and artificial intelligence. We use standardized interfaces so the robots can be seamlessly integrated into your existing processes. Smart connectivity lets you access digital services like predictive maintenance, online backups, and program optimization. This makes production more efficient and allows you to continuously optimize your processes in the shortest possible time. Our goal is to provide you with the best return-on-investment on the robotics market.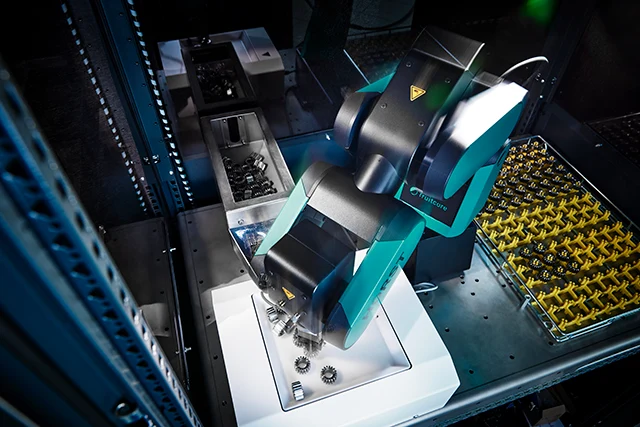 We want to channel our passion for deep tech into redefining the world of intelligent industrial robots. In this way, we buy you time to shape your future and the future of your company. We are ambitious and consistent when it comes to pursuing this goal. We want to improve daily life and work, transforming it for the long term. Strive to reach new heights in industrial automation and redesign the industry together with us.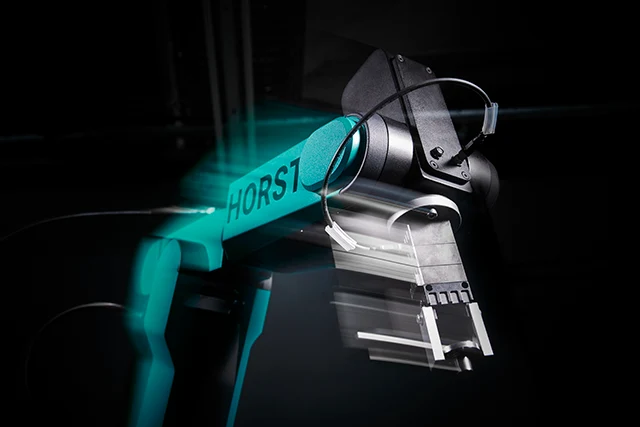 > €40 million

Investment volume

> 1,000

Robot hours/ day

> 70

partners in Europe

100

members of staff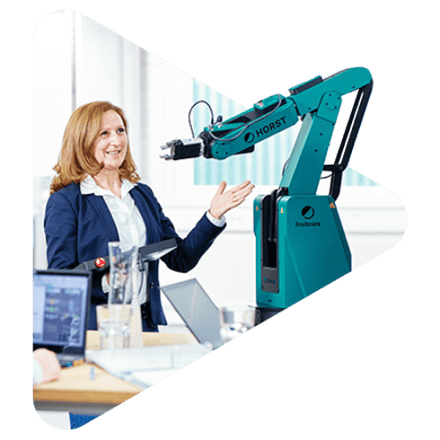 Ihr Benutzererlebnis steht für uns an erster Stelle:

Kontaktieren Sie uns
Bei allem, was wir tun, stehen Ihre Erfahrung und Ihr Nutzererlebnis mit unseren intelligenten Industrierobotern und Automatisierungslösungen im Vordergrund. Indem wir uns mit unseren Kunden und Partnern eng und intensiv über ihre Anforderungen austauschen, können wir Ihnen eine außergewöhnliche Benutzerfreundlichkeit mit unserer Roboter-Hardware, Software und digitalen Diensten bieten. Kontaktieren Sie uns und erfahren Sie, wie auch Sie hiervon profitieren!
Become our partner
Take advantage of the exclusive benefits of being a fruitcore robotics partner now: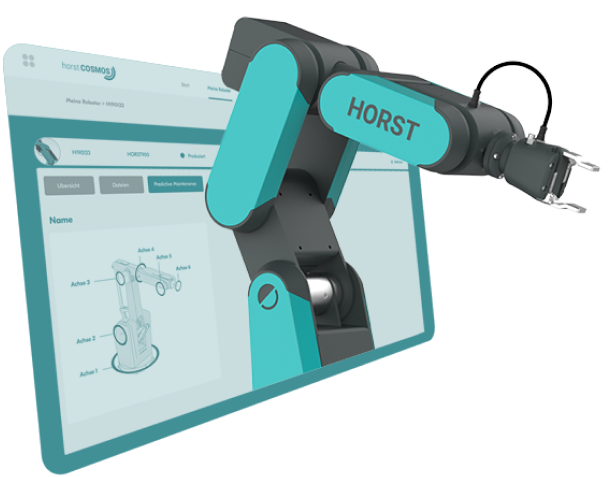 1
Get your automation project off to a quick start as our software is incredibly easy to program and operate.
2
Benefit from mutual sales and marketing activities, both digitally and on-site.
3
Provide your customers with first-class automation solutions and services, tailored to their needs on request.
4
Take advantage of our free training and support and access to our extensive resources.
5
Win your customers over with a unique return-on-investment.
Milestones with HORST: the history of fruitcore robotics
2016
October 2016: first version of the industrial robot HORST900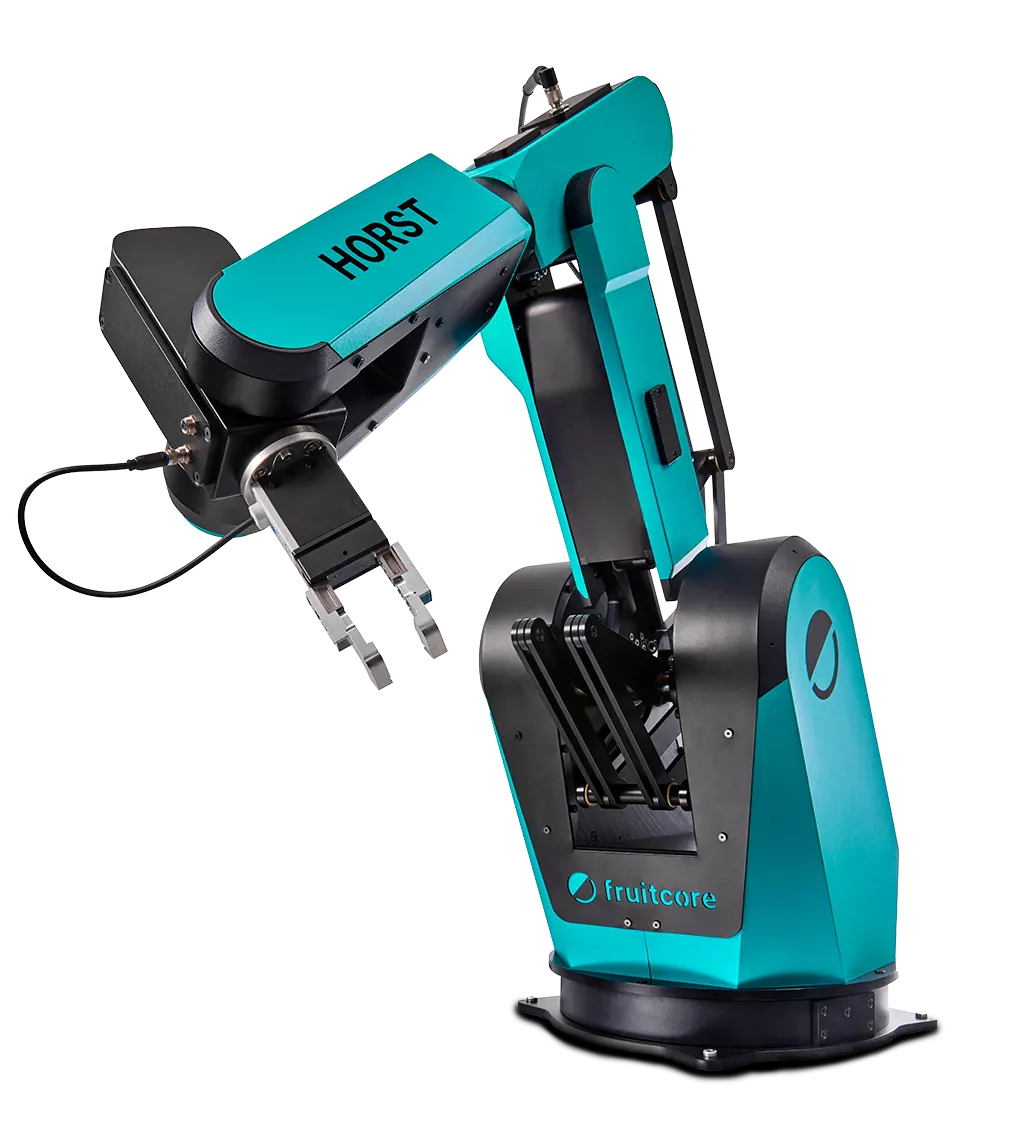 2017
May 2017: company founded and HORST sees increasing use in various sectors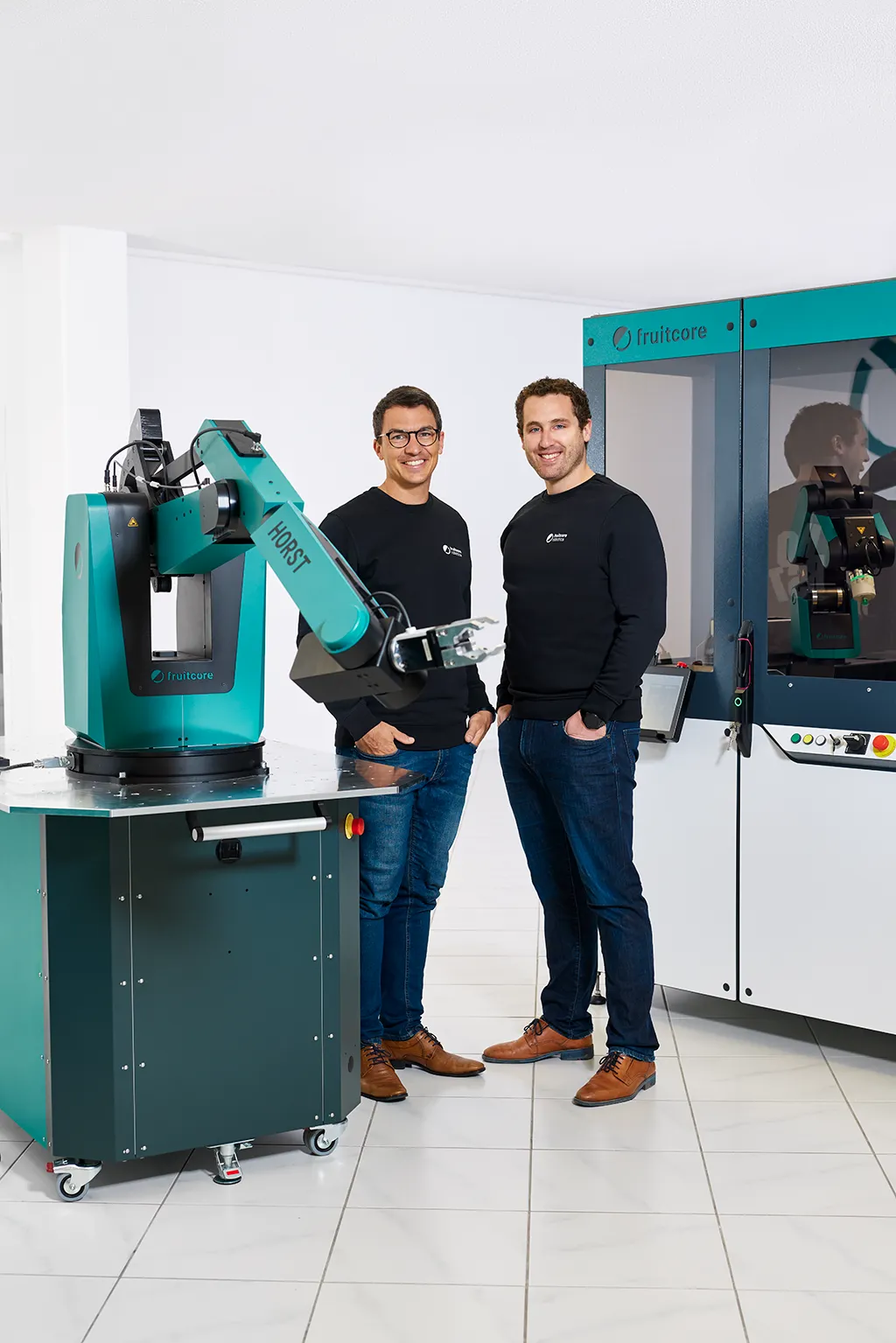 2021
June 2021: HORST600 product launch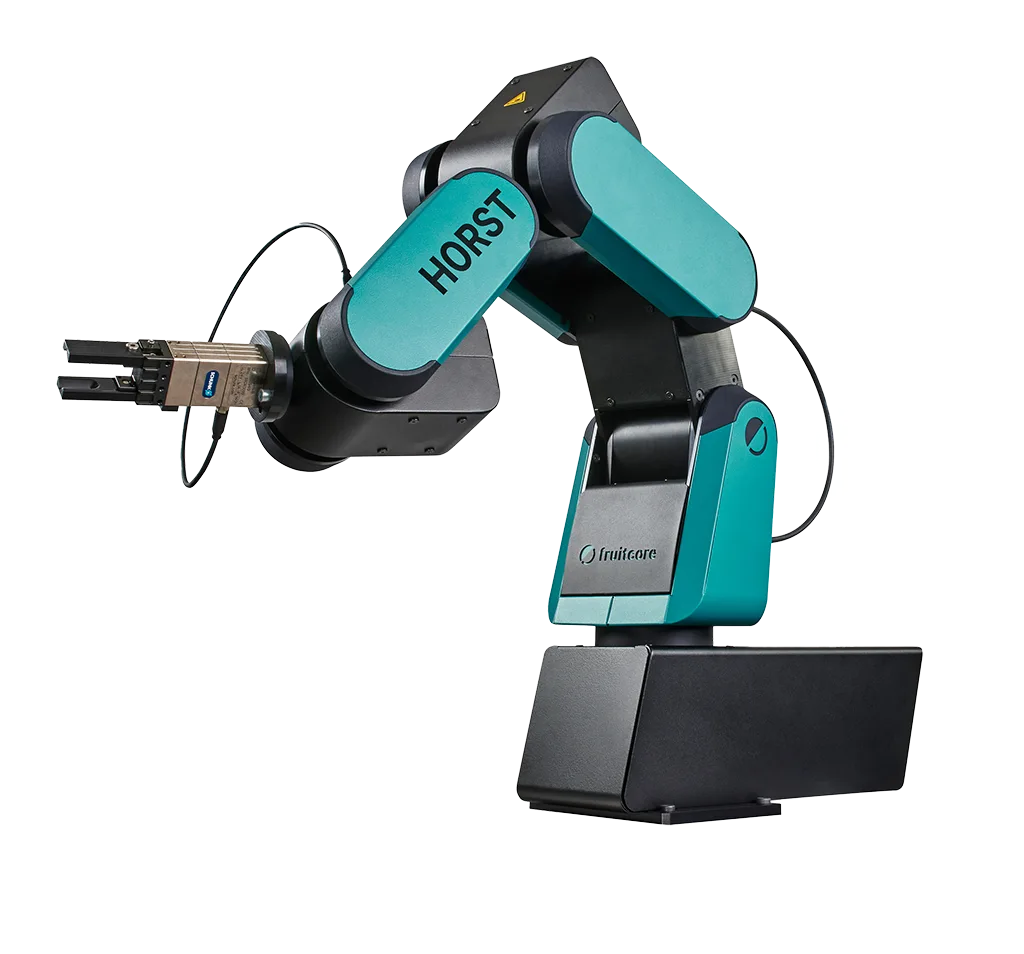 2021
July 2021: IIoT platform horstCOSMOS goes online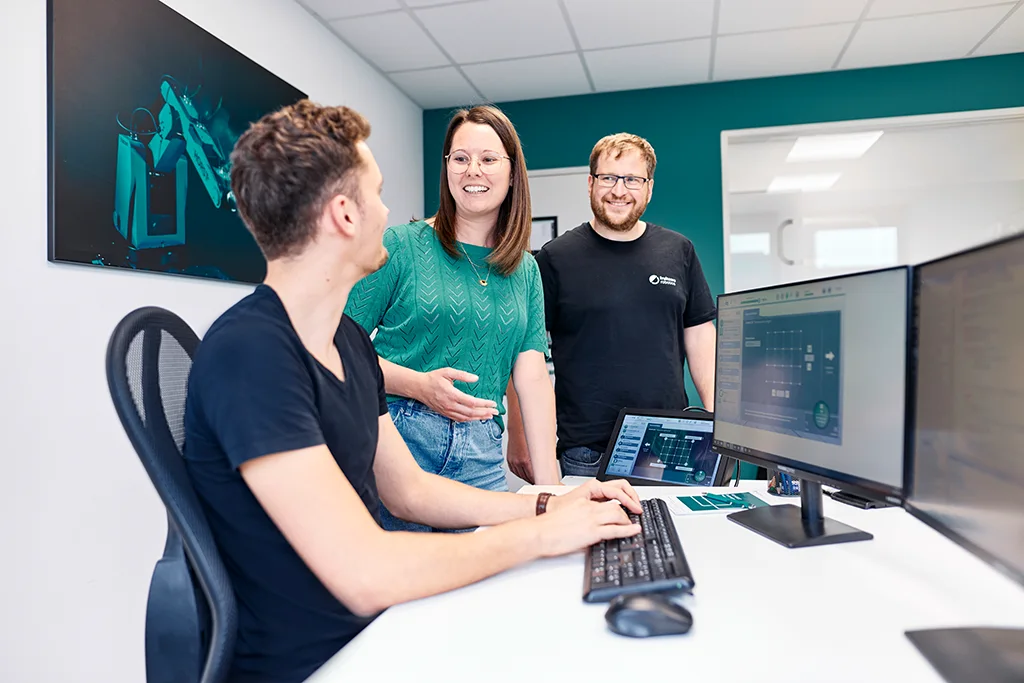 2021
August 2021: HORST1400 product launch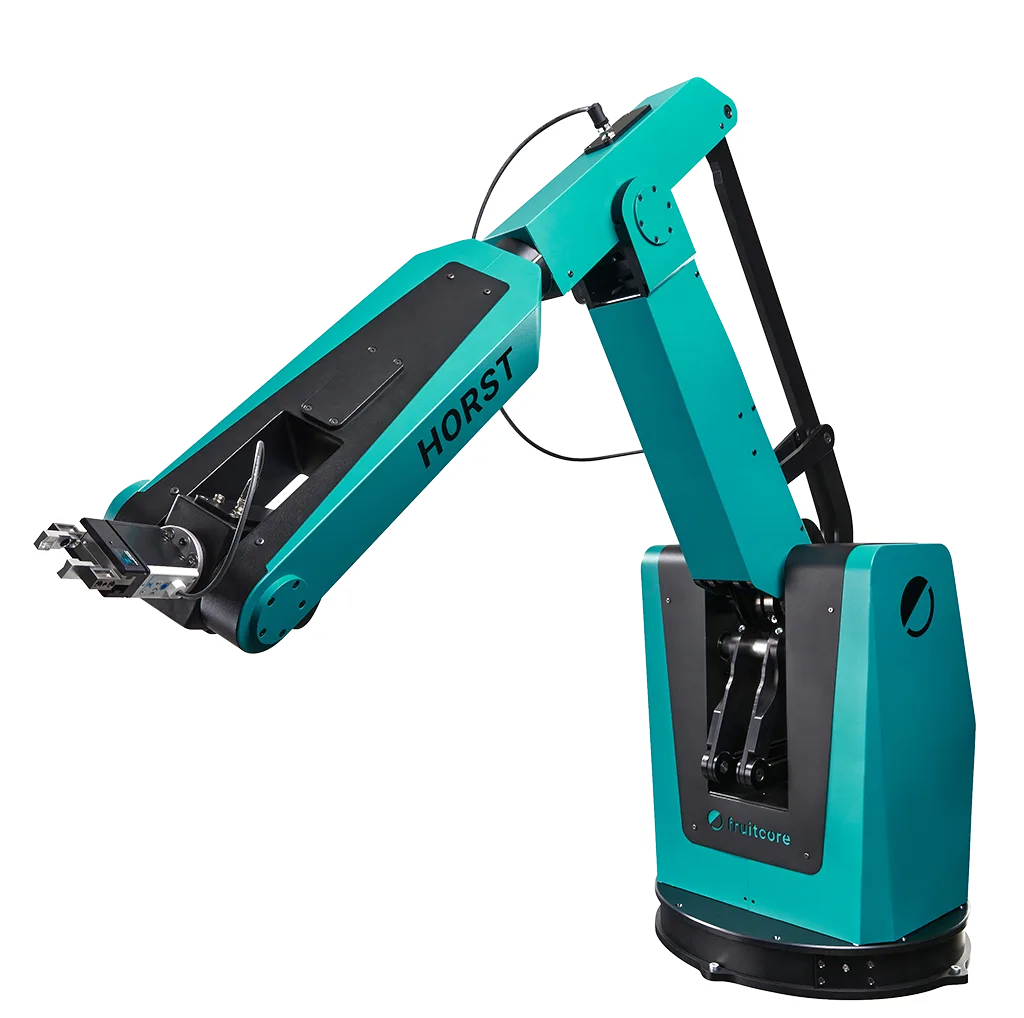 2021
October 2021: 17 million Euros from Series A financing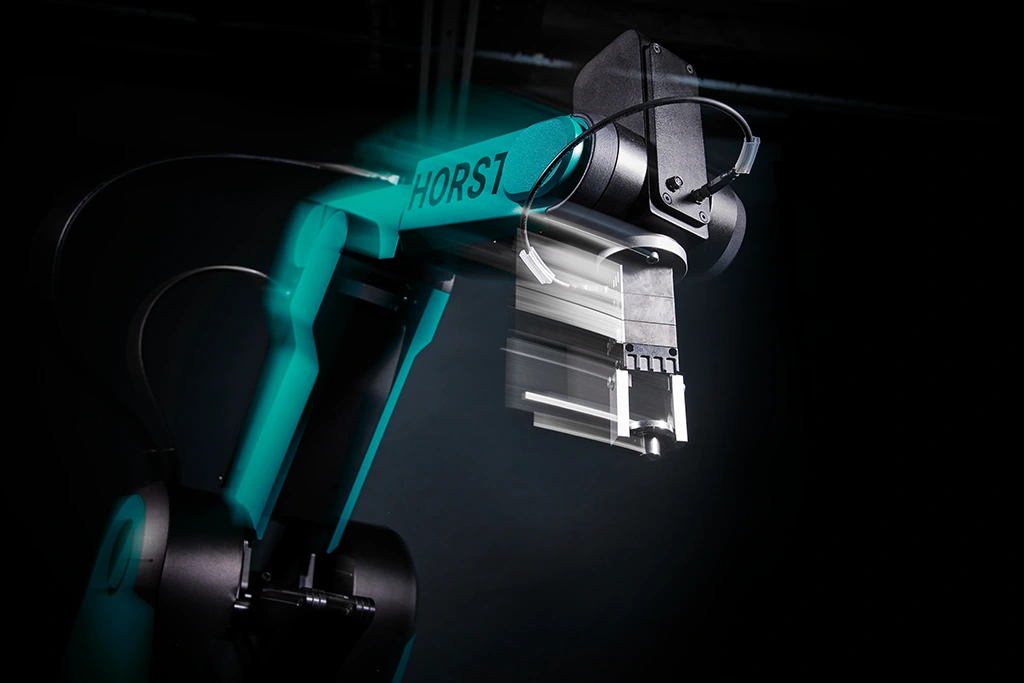 2022
June 2022: launch of the digital training platform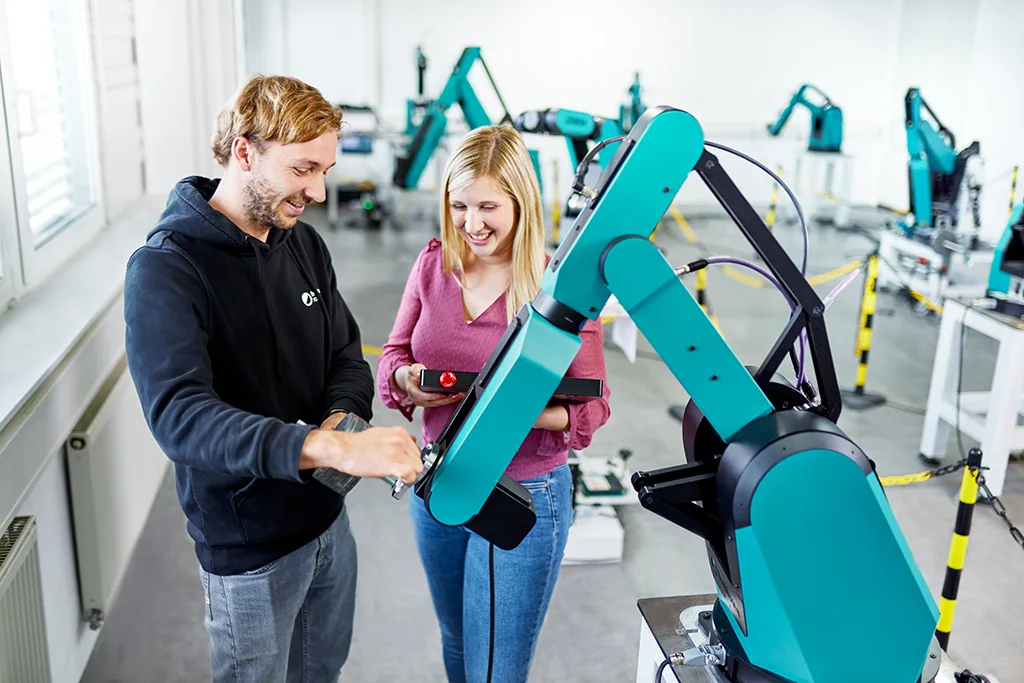 2022
December 2022: 23 million Euros from Series B financing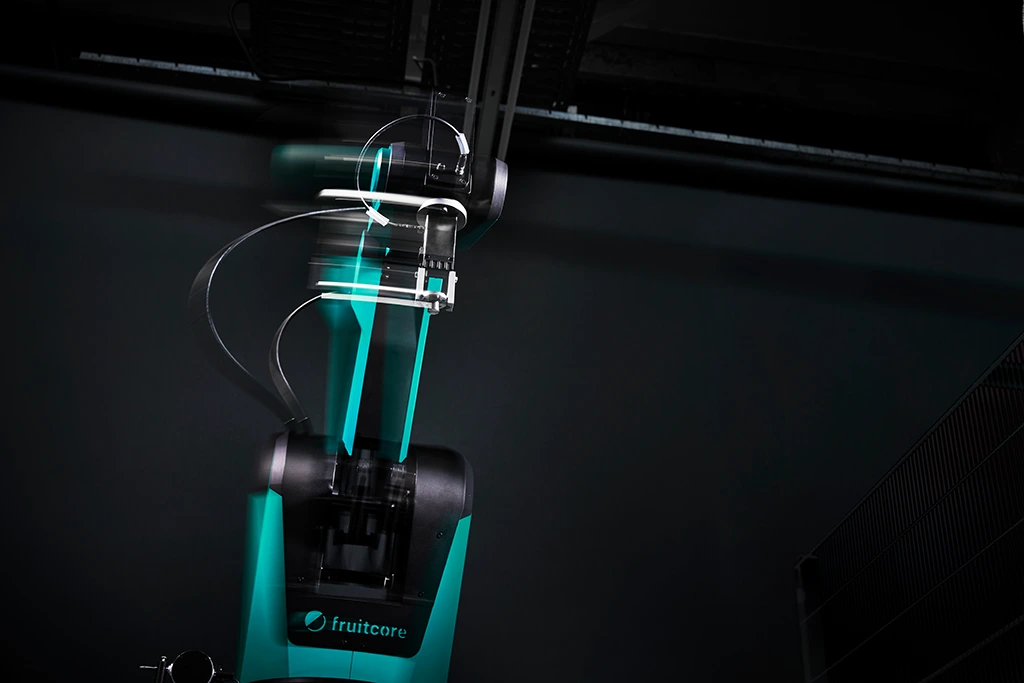 2023
February 2023: HORST1000 product launch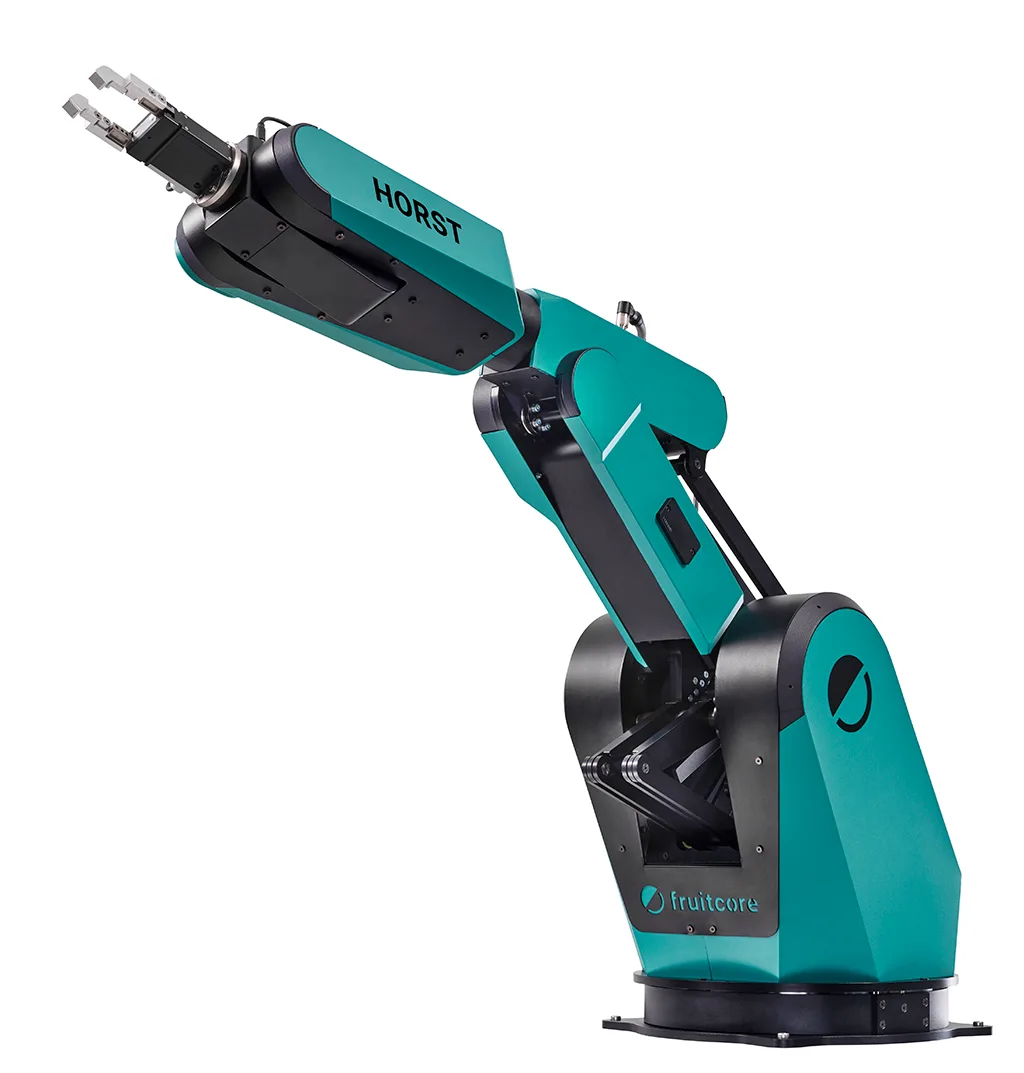 Our founders, managing directors and locations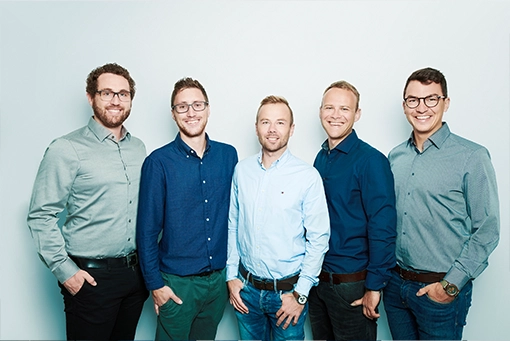 The founders of fruitcore robotics (from left to right): Jens Riegger, Tim Schmiedl, Tobias Kuentzle, Manuel Frey and Patrick Heimburger
The management team at fruitcore robotics (from left to right): Patrick Heimburger (CRO), Josef Mardijan (CFO) and Jens Riegger (CEO)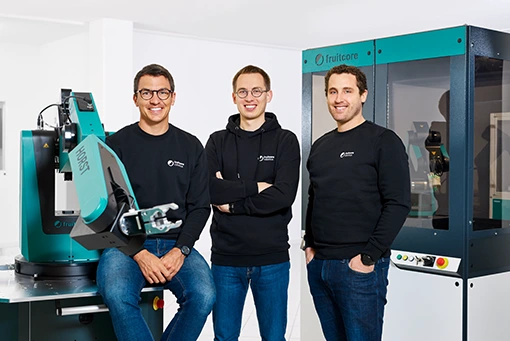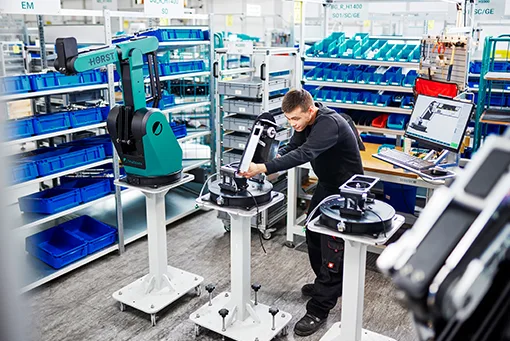 Our production site in Villingen: Digital Robot HORST - Made in Germany
Contact information for fruitcore robotics
1) Head office in Constance
Macairestr. 3
78467 Konstanz
+49 (0)7531 976 240
info@fruitcore.de
2) Production site in Villingen
Technologiepark
Am Krebsgraben 15
78048 Villingen-Schwenningen
Rampe 8.1