Designed for more
cost efficiency and flexibility
in machine loading
Load and unload machines the efficient way: With our preconfigured Solution Kit Machine Tending, you achieve the shortest installation and changeover times as well as the highest adaptability of your application.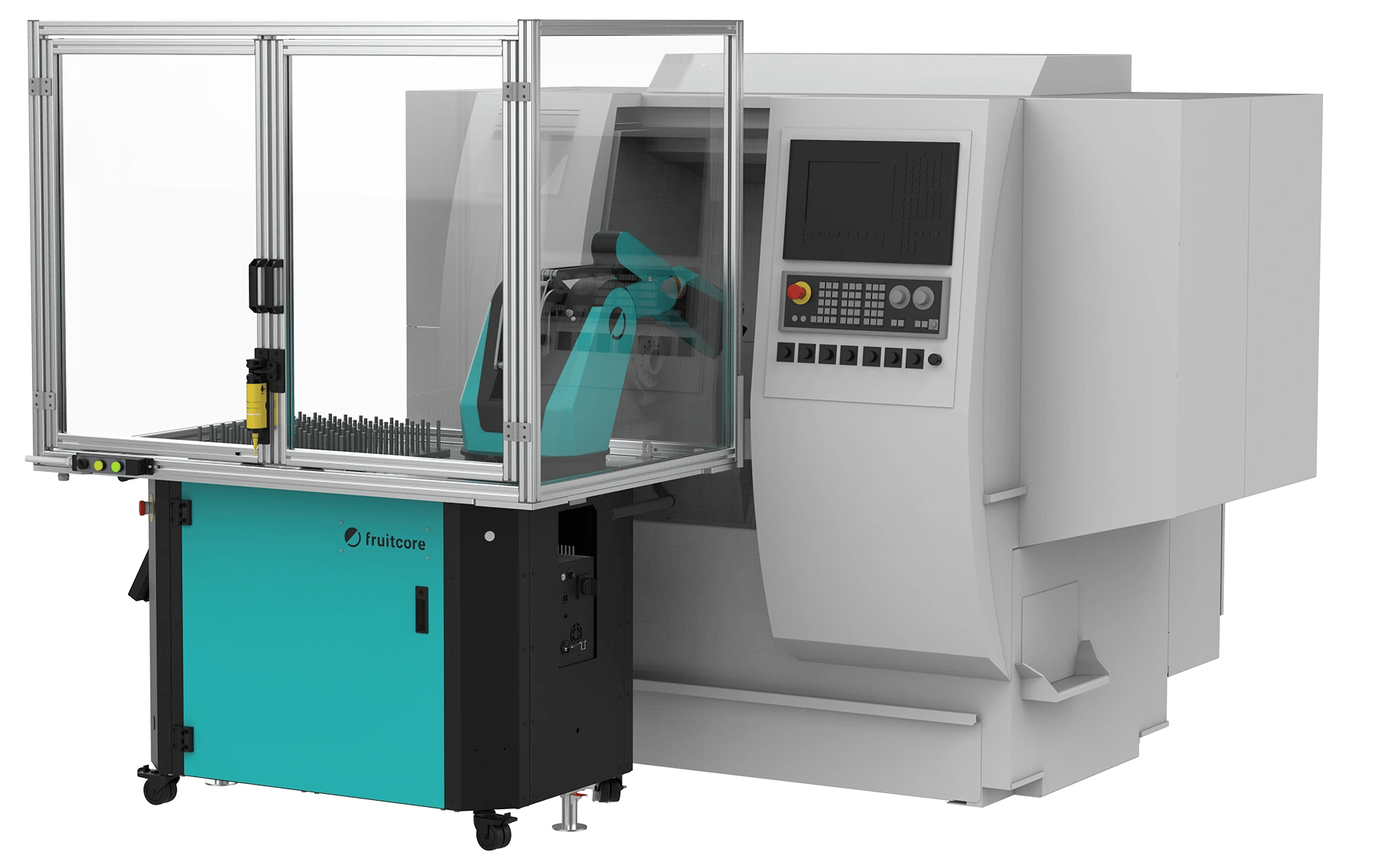 How can your company benefit from our automation module Solution Kit Machine Tending?
Best cost efficiency and flexibility for the loading of your machines: This becomes normality for you with this solution for automated loading and unloading of all common machine tools. Learn more about the benefits for your production with a Solution Kit Machine Tending.
Low project costs,
extremely fast setup
Keep the lead time and costs to start your automation project to an absolute minimum. Thanks to predefined programs and prepared interfaces for all common machine tools via Harting connectors. Also benefit from a low energy balance of the overall solution.
Full flexibility,
easy task switching
This Solution Kit uses our proven Mobile Robot Platform with repeatable fasteners and a base plate with 100x100mm pitch of M8 tapped holes. This allows you to easily switch between different applications.
No effort on your part for risk assessment
The Solution Kit Machine Tending complies with all necessary EU directives for operation. Avoid any in-house work, additional costs as well as time delays due to external risk assessment. Our automation modules are fully CE compliant.
Additional services make project launch even easier
In addition to the powerful HORST1000 industrial robot plus double gripper and protective devices, we also provide you with standard functions for controlling peripheral devices and program templates for machine loading. You will also receive the automation module already assembled and wired.
Short machine downtime for higher throughput
Save costs and increase the efficiency of your production. With this automation module, you achieve optimum utilization of your machines. The machine intervention time is only approx. 12 seconds between the end of machining and the new start of machining, including blowing off the finished part and the collet.
Specifications of our automation solution for machine placement
Here you get a first insight into the most important data of our Solution Kit Machine Tending.
| Specification | |
| --- | --- |
| Components of the solution | Digital Robot HORST1000, Mobile Robot Base L with safety fence and safety guard locking, control panel, Schunk JGP double gripper with blow-off unit |
| Dimensions | 1532 x 1101 x 2054 mm |
| Total weight | approx. 312 kg |
| Handleable part weight | Max. 3 kg (recommended 1.75 kg) |
| Reach into the machine | 500 - 700 mm depending on screw-on position |
| Loading time | approx. 12 seconds (incl. removal, blow-off and insertion) |
| Recommended tray size | 500 x 500 x 300 mm (square), 600 x 400 x 300 mm (rectangular) |
| Autonomy time | Approx. 60 minutes based on 100 parts, 12 seconds placement time and 20 seconds machine processing time |
| Compatible machines | Emco, Hurco, Haas, Trumpf, Foba and many more |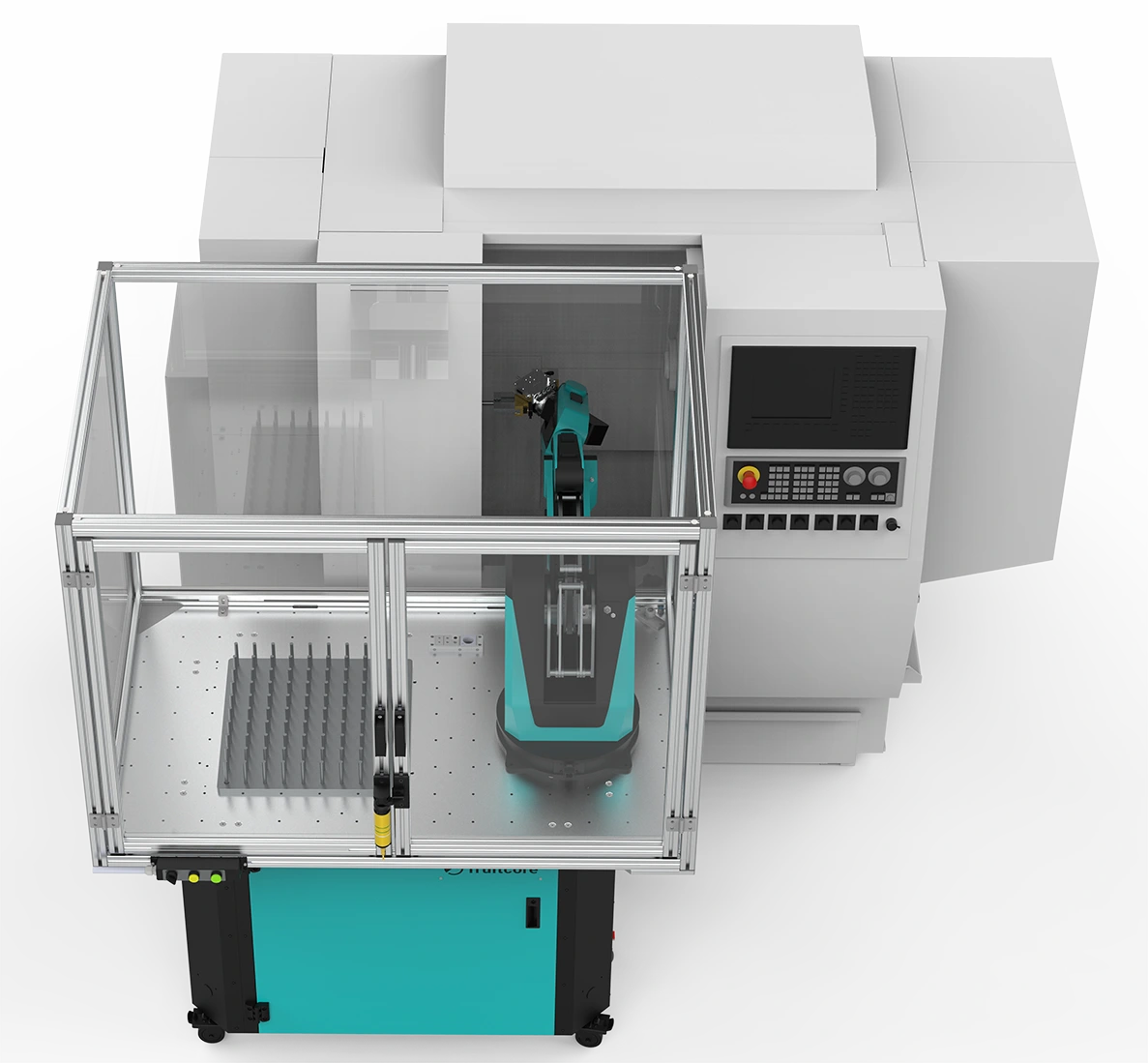 For which applications and in which industries can you use this solution?
TheSolution Kit Machine Tending lets you increase your productivity in the shortest possible time - with low project costs and full flexibility. The application area is not limited to certain industries: Rely on the flexible adaptation to all common machine tools.
Metal processing
e.g. for milling, turning, drilling, grinding and punching
Plastics processing
e.g. for injection molding machines, extrusion, blow molding, thermoforming or rotational molding
Mechanical Engineering
e.g. for CNC milling and electric discharge machines, for laser, plasma or waterjet cutting
Medical Technology
e.g. for micro-milling, wire-cut EDM, ultra-precision turning, 3D printing and for sterilizable machine tools
Wood processing
e.g. for saws, planing machines, CNC wood milling machines, grinding machines as well as for turning
...and many more.
Feel free to contact us!
Economical. Flexible. Efficient: Our customers about the difference with Digital Robots of the HORST family

We use the test cell for technological feasibility analyses and innovations in product development and are thrilled. The Solution Kit can be put into operation, programmed and operated quickly and easily without any special prior knowledge.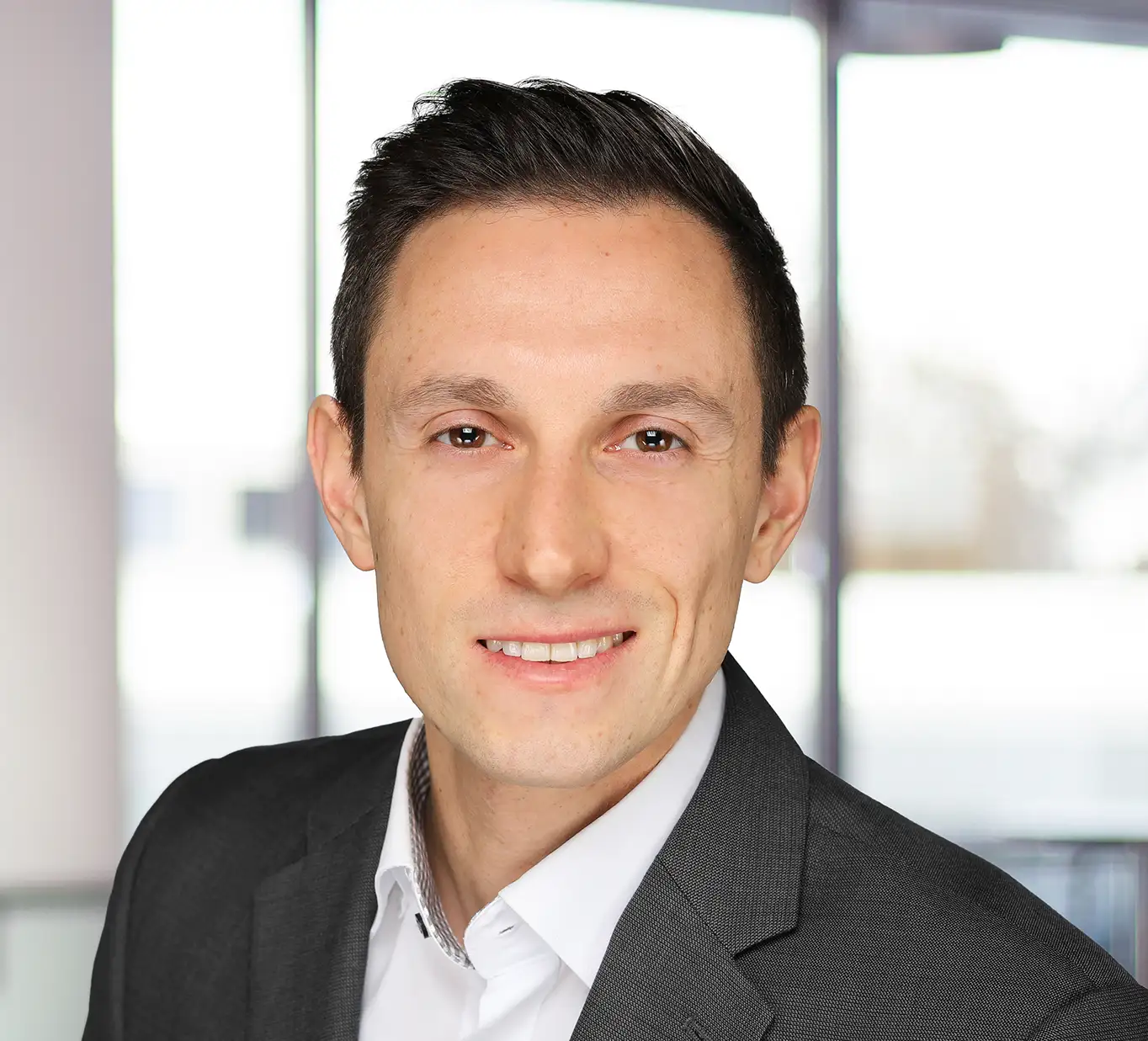 Robert Meißner
/
Senior Expert Manufacturing Technologies, Research & Development at fischer group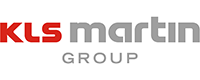 With HORST, we are very well positioned in our test lab. The compact footprint is very convenient and the usability of the robot is a great advantage, especially for the complex test setups.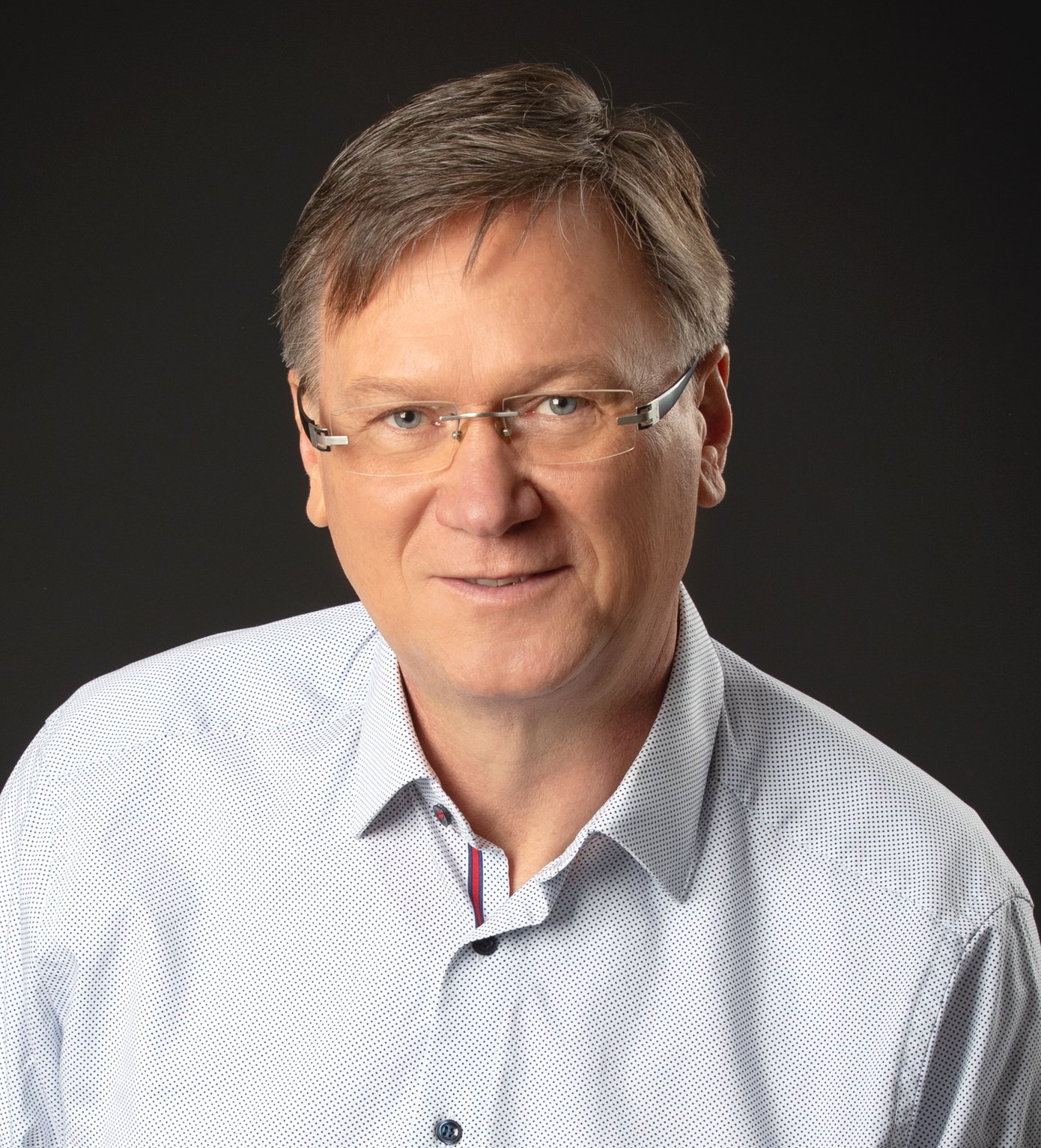 Frank Reinauer
/
Senior Director Division Implants at Karl Leibinger Medizintechnik GmbH & Co. KG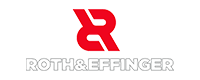 We are more than satisfied with HORST as well as with the service and support from fruitcore robotics. The team is extremely competent, friendly and very helpful. The optimal solution for us!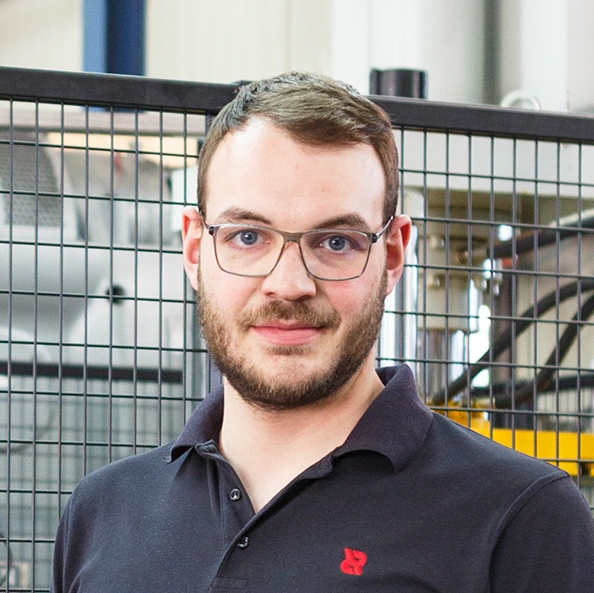 Marius Effinger
/
Project Coordinator at ROTH&EFFINGER GmbH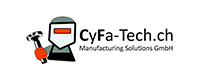 With HORST, we have achieved a very large increase in efficiency. We now produce twice as many parts and have thus been able to significantly increase our sales. The robot had already paid for itself after the first series.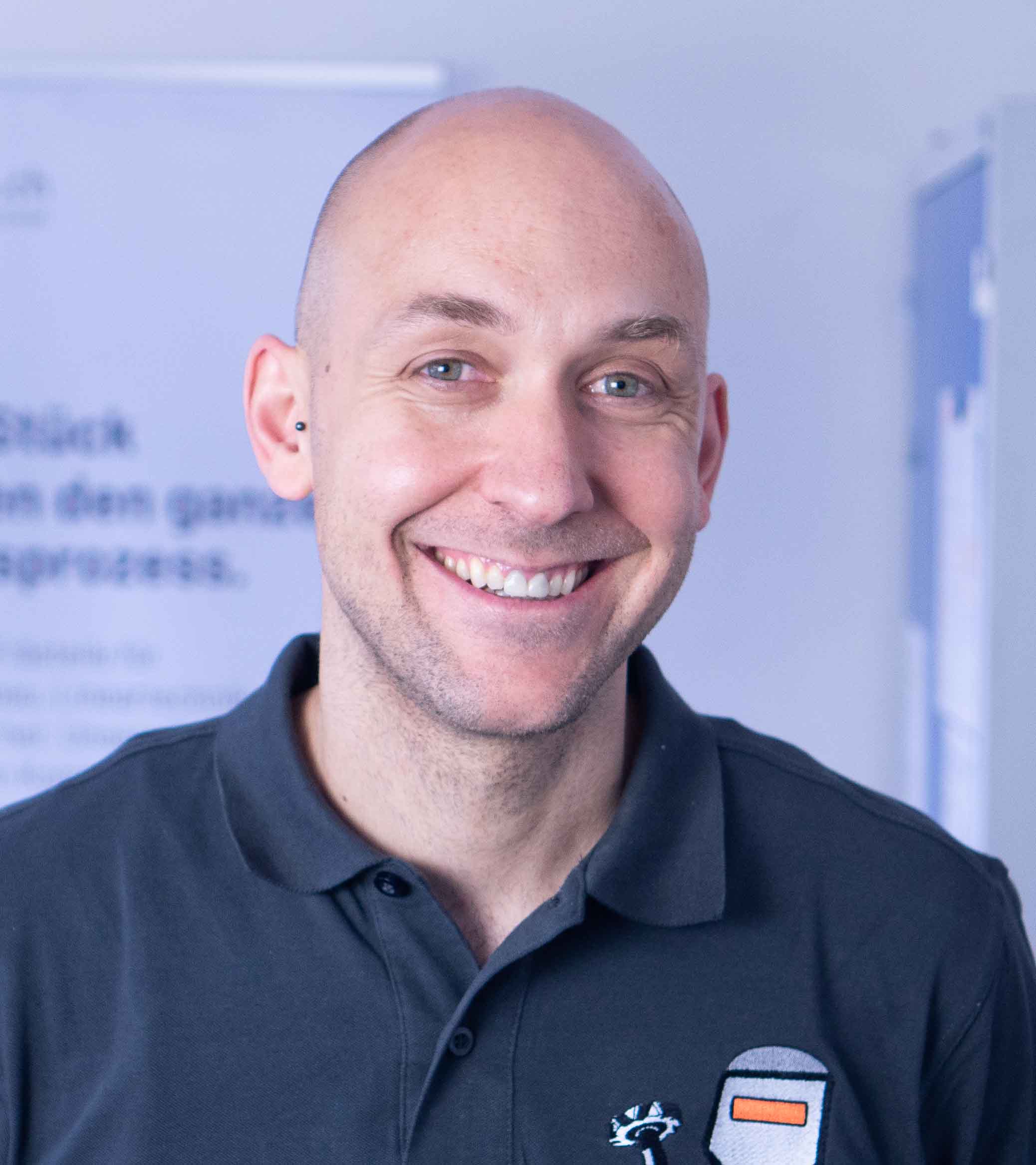 Fabian Pfister
/
Co-Founder and Managing Director at CyFa-Tech.ch Manufacturing Solutions GmbH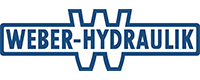 HORST takes over typical pick & place tasks for us during a hydraulic test and enables a fully automated testing process. As a result, we achieve a significantly higher output and increase our productivity. We were also convinced by the easy operation of the industrial robot, the good price and the comprehensive support from fruitcore.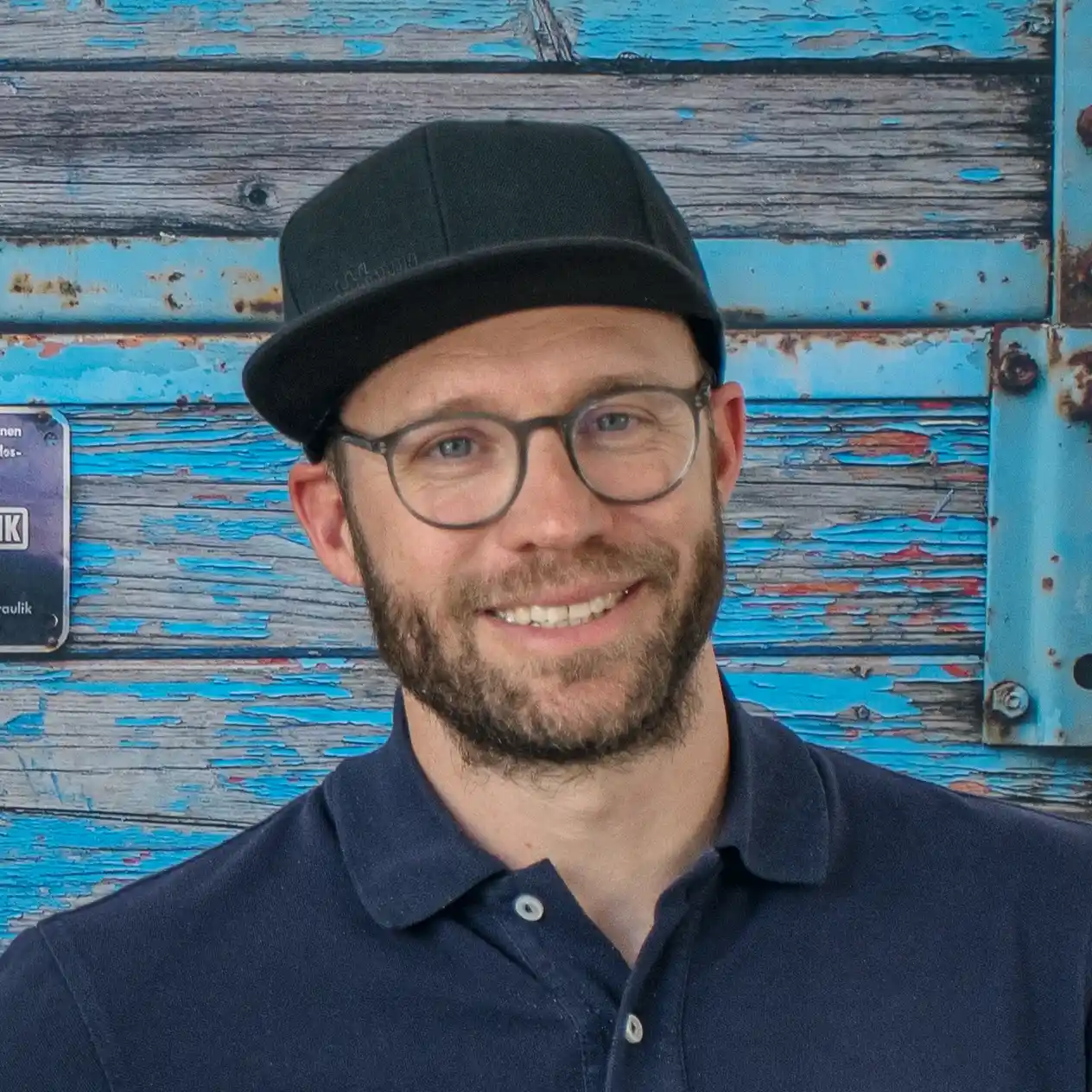 Thomas Sehling
/
Operational Excellence Manager at WEBER-HYDRAULIK GmbH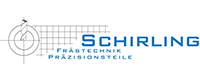 The implementation of this automation task worked quickly. Just like the cooperation with fruitcore robotics has always worked great.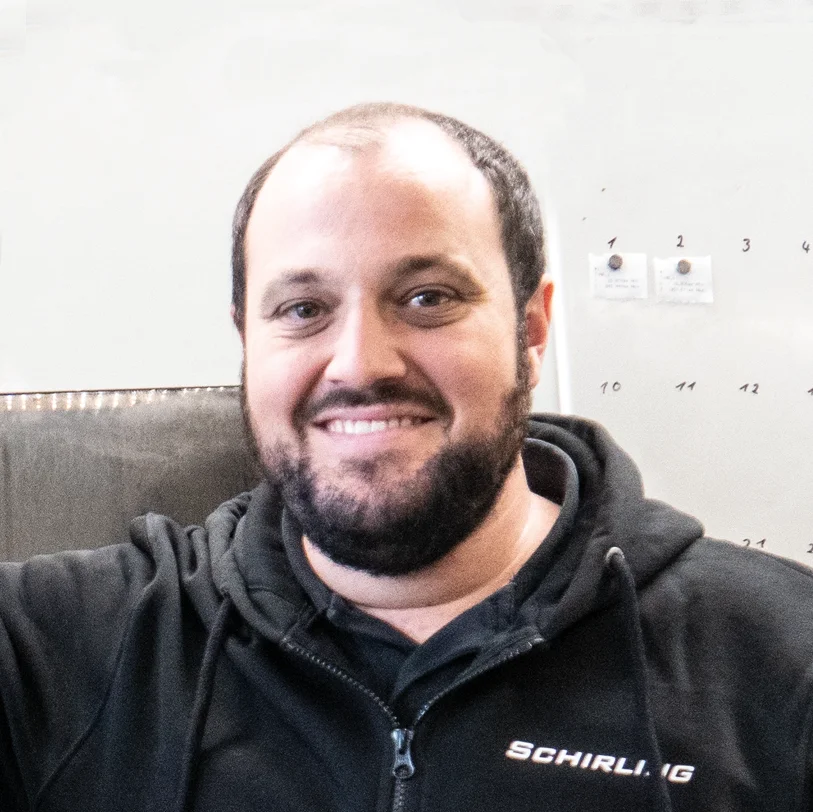 Stefan Schirling
/
Junior Owner at Schirling Frästechnik GmbH
All-inclusive: Equipment of the Solution Kit Machine Tending
Digital Robot HORST1000
The all-rounder among the intelligent industrial robots including control and operating panel as well as the most user-friendly operating software horstFX are the basis of your Solution Kit.
Periphery and protection
You also receive - already mechanically installed and wired - a Mobile Robot Platform with safety fence, solenoid interlock and operator console, as well as the JGP double gripper with blow-off unit by Schunk, perfectly suited for efficient machine loading.
Extra services and features
Standard functions for controlling peripheral devices and program templates for machine loading are already included. You can also expand the software performance with additional features according to your needs - conveniently also as a subscription model.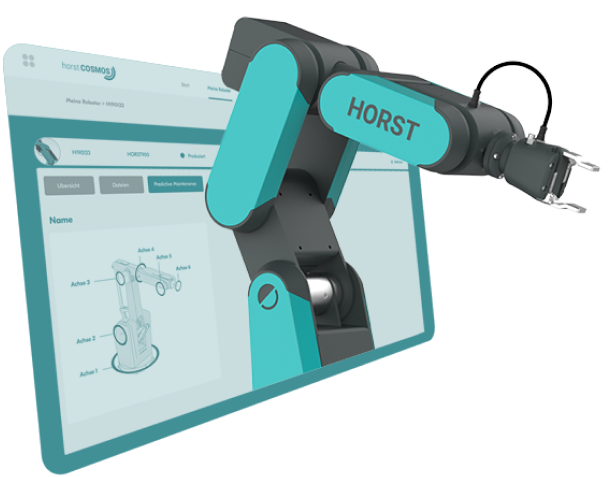 Jetzt

konfigurieren
Stellen Sie sich Ihre intelligente Automatisierungslösung mit wenigen Klicks selbst zusammen
1
Welcher Digital Robot hilft Ihnen am besten?
2
Mit welchen Software-Features verschaffen Sie sich einen Wettbewerbsvorteil?
3
Wie sichern Sie sich die besten Lifecycle-Costs durch zusätzliche Services?
Detailed information about the Solution Kit Machine Tending
Download additional documents and useful information for the complete solution for machine feeding directly.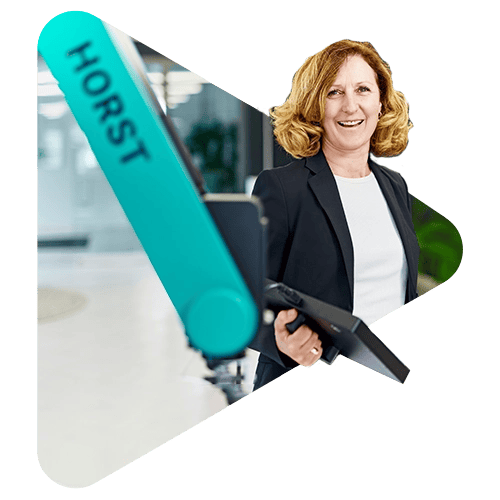 Please

contact us

for specific requests and questions
Our Solution Kits offer flexible customization options, including the use of individual components and the integration of additional process steps. Feel free to contact us for individual offers and discover the optimal solution for your requirements.