Solve the challenges of your application with Digital Robots
Use our intelligent industrial robots and solutions and expand your potential. Automation with HORST means achieving more efficient and productive results. Learn more about the versatile fields of application from pick & place to adhesive bonding & dispensing to assembly.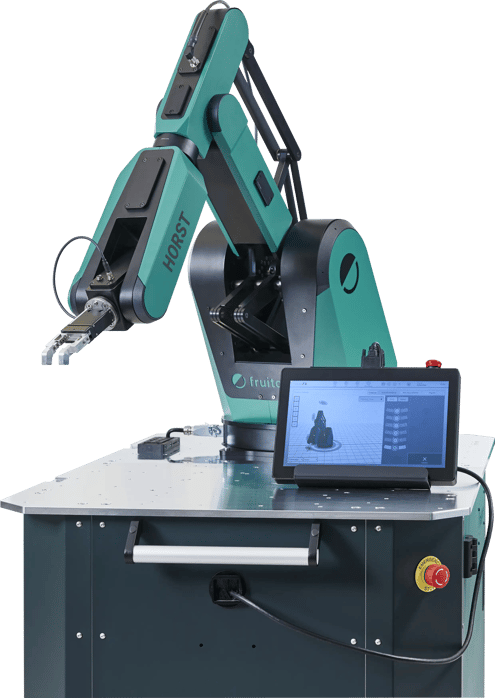 You want to automate? Intelligent digital robots are the solution!
For which tasks do you want more efficient processes, higher quality and productivity? Whether in the automated loading of machines, flexible parts separation or careful quality controls: HORST provides you with completely new possibilities at an unbeatably fast ROI in these areas as well as in gluing and dispensing or in assembly.
Adhesive Bonding & Dispensing
Dank seiner flexiblen Bewegungsfreiheit und anpassbaren Dosierspitzen erfüllt HORST nahezu jede Anforderung für Klebe- und Dosieranwendungen - auch bei komplexen Formen und Geometrien. Gepaart mit der benutzerfreundlichen Software horstFX zur Erstellung harmonischer Bewegungspfade, können Sie Ihre Dosierungen und Klebungen mit maximaler Effizienz und minimalem Ausschuss durchführen.
Assembly
Achieve optimal results in your assembly with outstanding cycle time thanks to HORST's high speed and repeatability (±0.05mm). Ensure safe automation with our IP-54 certified robots, e.g. when handling heavy, sharp-edged or otherwise dangerous workpieces. Integrate the Digital Robot optimally into your assembly conditions thanks to standardized interfaces and a wide range of accessories.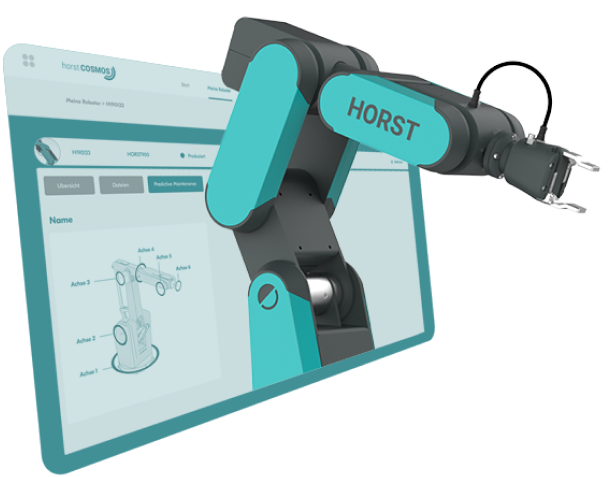 Create your

individual offer
Configure your automation solution with just a few clicks and find out transparently the price for your project!
1
Choose the right HORST including software for your application.
2
Extend your advantage in the market with additional software options.
3
For the best results, choose one of our affordable all-inclusive packages.
Access to a unique 360-degree user experience
In addition to our innovative Digital Robots, including the most user-friendly software on the robotics market, comprehensive service packages and training are available to help you achieve outstanding results. Our robotics experts are always available to help you with your individual needs!
Folgen Sie diesen erfolgreichen Automatisierungslösungen
Koepfer Zahnrad- und Getriebetechnik GmbH
Aufgabe: Automatisiertes Teilehandling in der Metallverarbeitung
Anforderung: Flexibilität, schnelle Umrüstbarkeit und geringe Kosten
"Der Bewegungsablauf zur Handhabung der Teile ist sehr komplex und herausfordernd. Aber der Digital Robot HORST hat es hinbekommen und wir sind davon ganz begeistert."

Matthias Schneider
Werkleiter
Imm Cleaning Solutions GmbH
Aufgabe: Flexible Pick-and-Place-Tätigkeiten und Teilesäuberung
Anforderung: Überschaubare Investition, einfache Bedienung, schnelle Umrüstbarkeit
"Der intelligente Roboter HORST hat alles, wonach wir gesucht haben. Er ist sehr flexibel einsetzbar, er ist kostengünstig und die Software ist sehr leicht zu bedienen. HORST ist unermüdlich und zieht seine Zwölfstundenschicht in einem Rutsch durch – und das bei gleichbleibend guter Qualität und ohne Stückzahlschwankungen."

Peter Imm
Inhaber und Geschäftsführer
add'n Solutions GmbH & Co. KG
Aufgabe: Bestücken einer Lasermarkiermaschine zur Beschriftung chirurgischer Instrumente
Anforderungen: Selbstständige Be- und Entladung, Start des Beschriftungsvorgangs, Flexibles Handling vieler unterschiedlicher Teile in kleinen Losgrößen
"Der Digital Robot HORST erfüllt genau unsere Anforderungen, verfügt über genug Traglast und Reichweite und braucht wenig Platz."

Dominik Pfeiffer
Geschäftsführer
Be inspired by our customers and their success stories with HORST

We use the test cell for technological feasibility analyses and innovations in product development and are thrilled. The Solution Kit can be put into operation, programmed and operated quickly and easily without any special prior knowledge.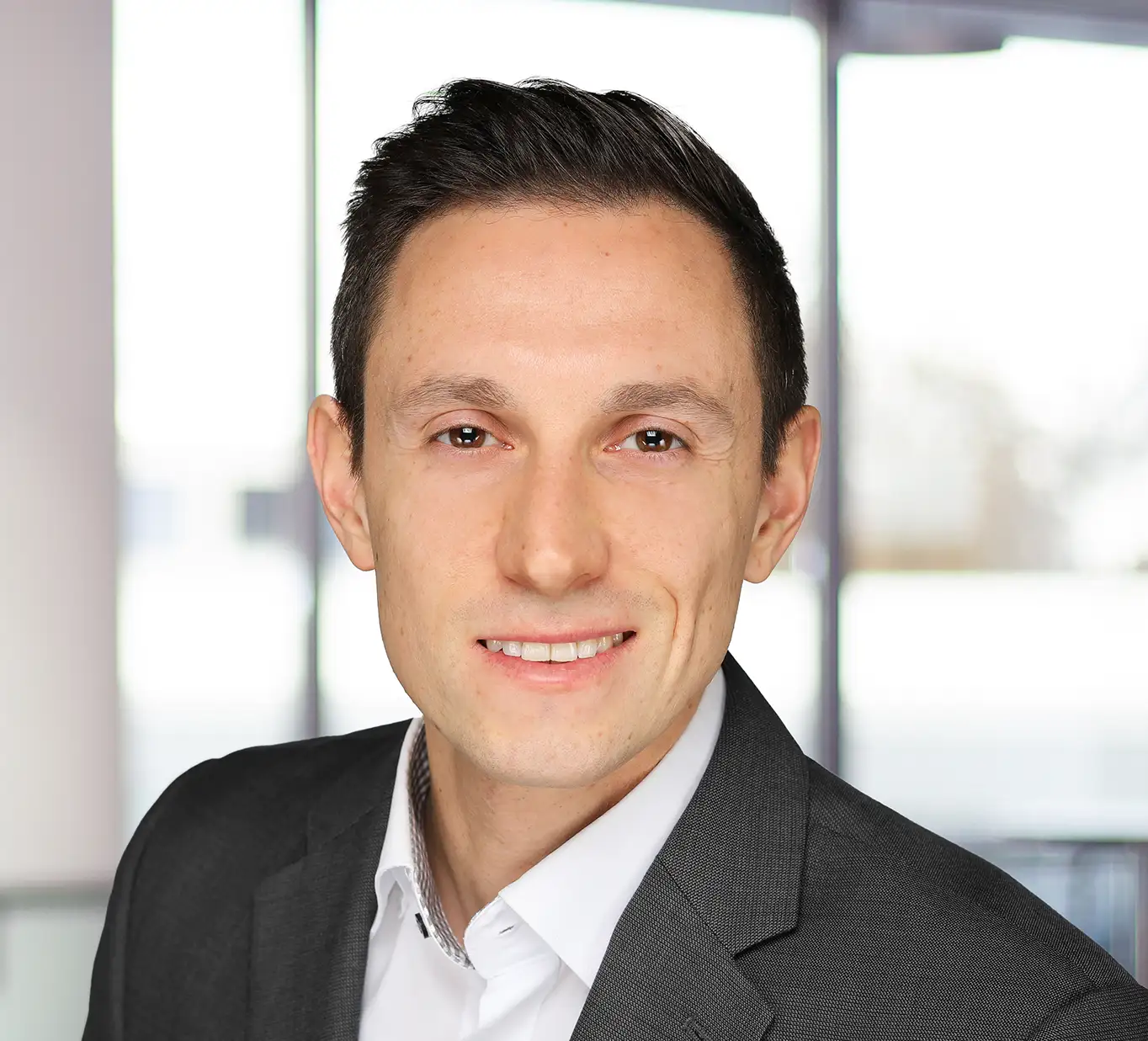 Robert Meißner
/
Senior Expert Manufacturing Technologies, Research & Development at fischer group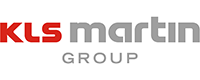 With HORST, we are very well positioned in our test lab. The compact footprint is very convenient and the usability of the robot is a great advantage, especially for the complex test setups.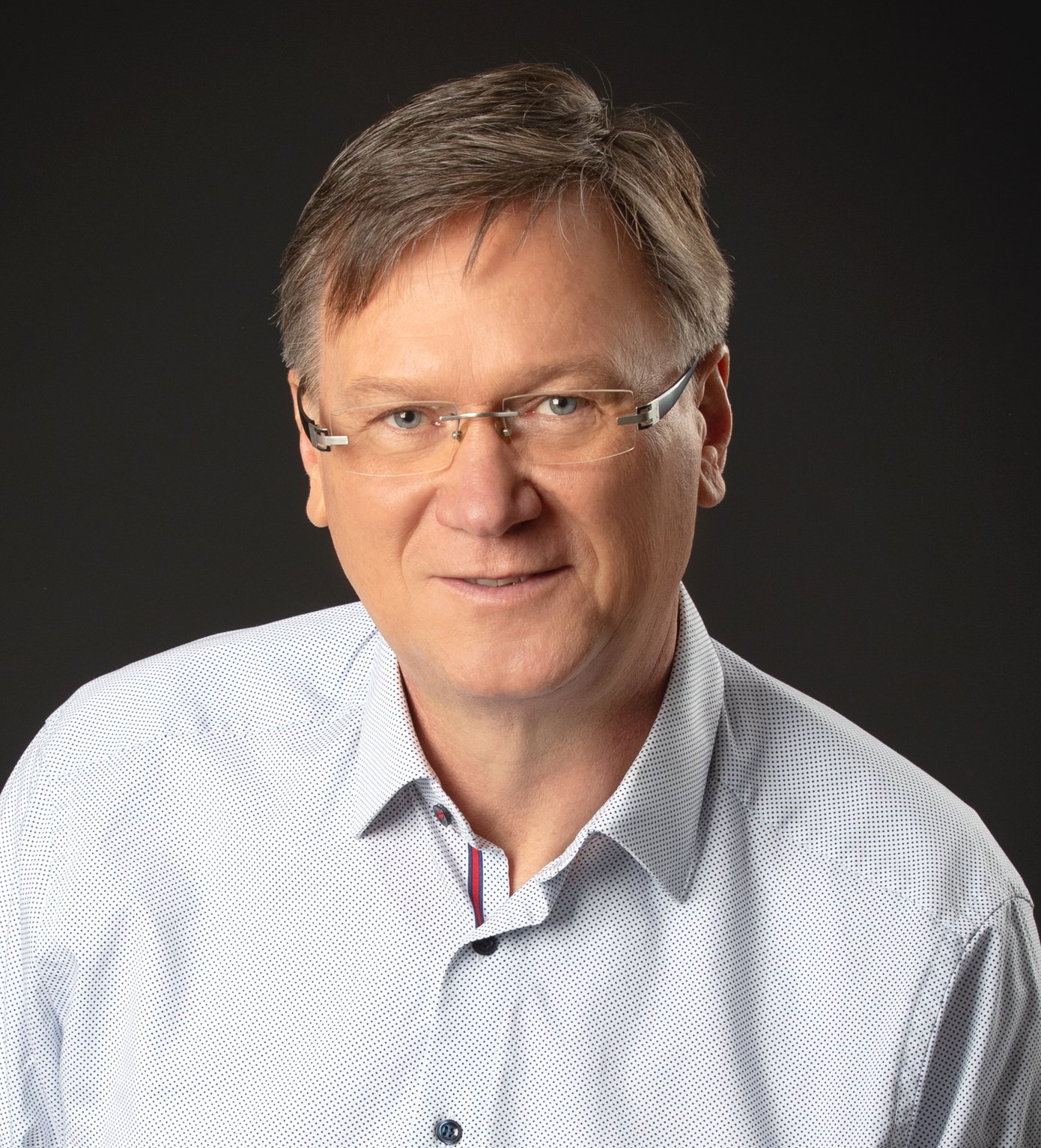 Frank Reinauer
/
Senior Director Division Implants at Karl Leibinger Medizintechnik GmbH & Co. KG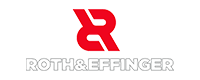 We are more than satisfied with HORST as well as with the service and support from fruitcore robotics. The team is extremely competent, friendly and very helpful. The optimal solution for us!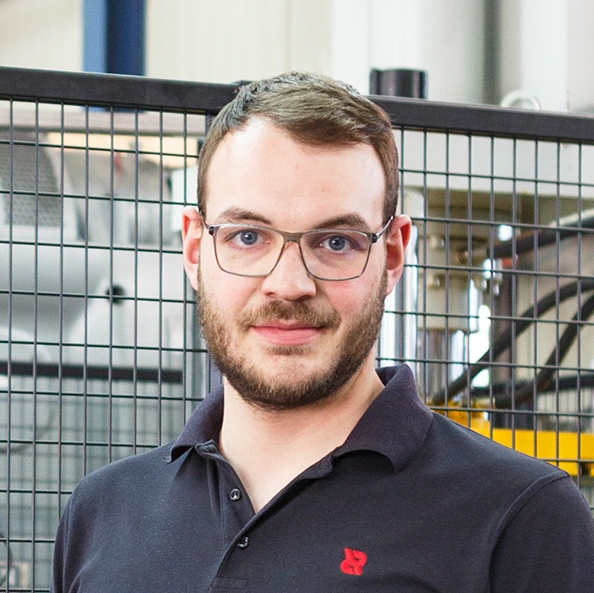 Marius Effinger
/
Project Coordinator at ROTH&EFFINGER GmbH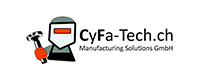 With HORST, we have achieved a very large increase in efficiency. We now produce twice as many parts and have thus been able to significantly increase our sales. The robot had already paid for itself after the first series.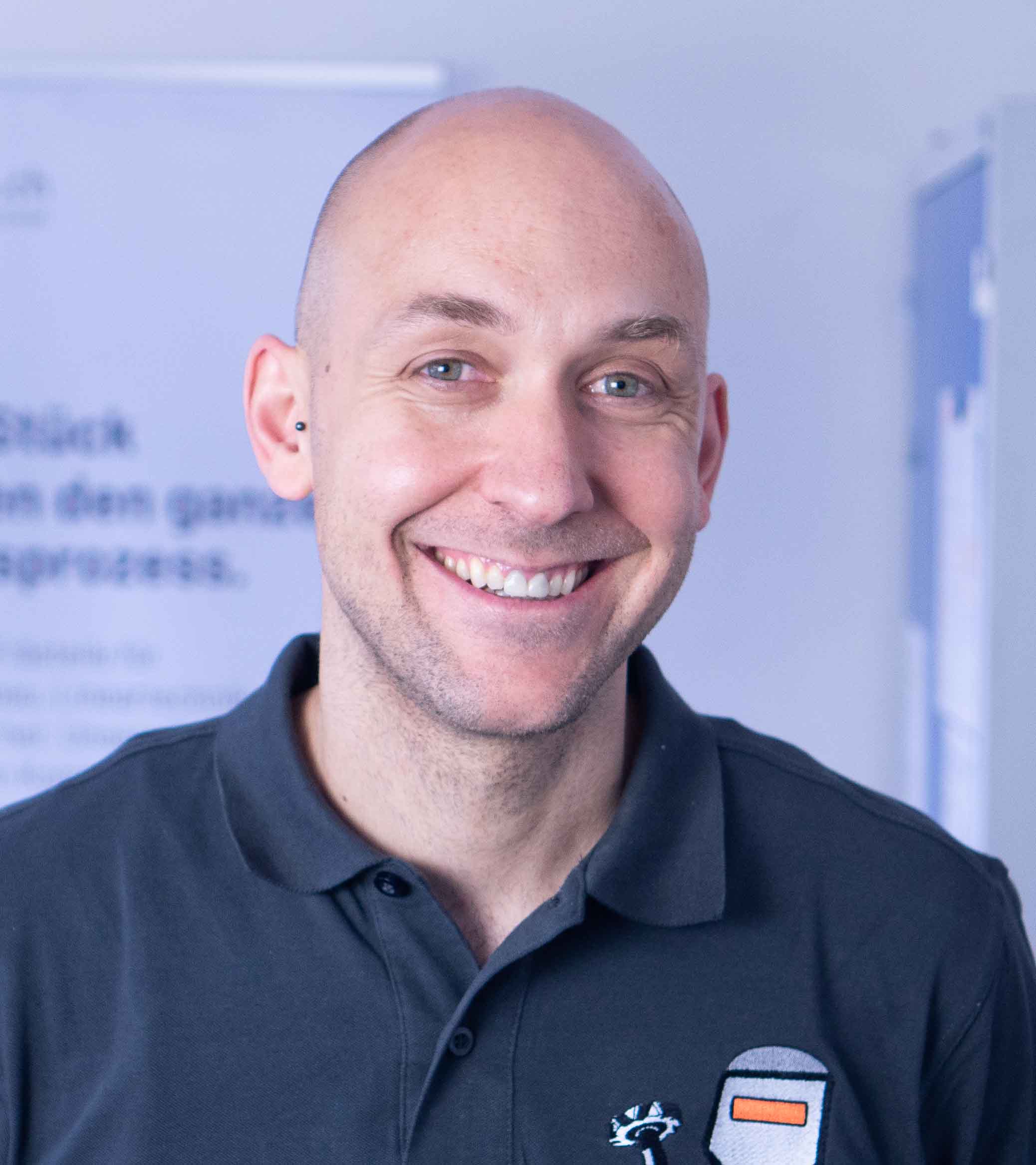 Fabian Pfister
/
Co-Founder and Managing Director at CyFa-Tech.ch Manufacturing Solutions GmbH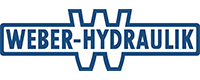 HORST takes over typical pick & place tasks for us during a hydraulic test and enables a fully automated testing process. As a result, we achieve a significantly higher output and increase our productivity. We were also convinced by the easy operation of the industrial robot, the good price and the comprehensive support from fruitcore.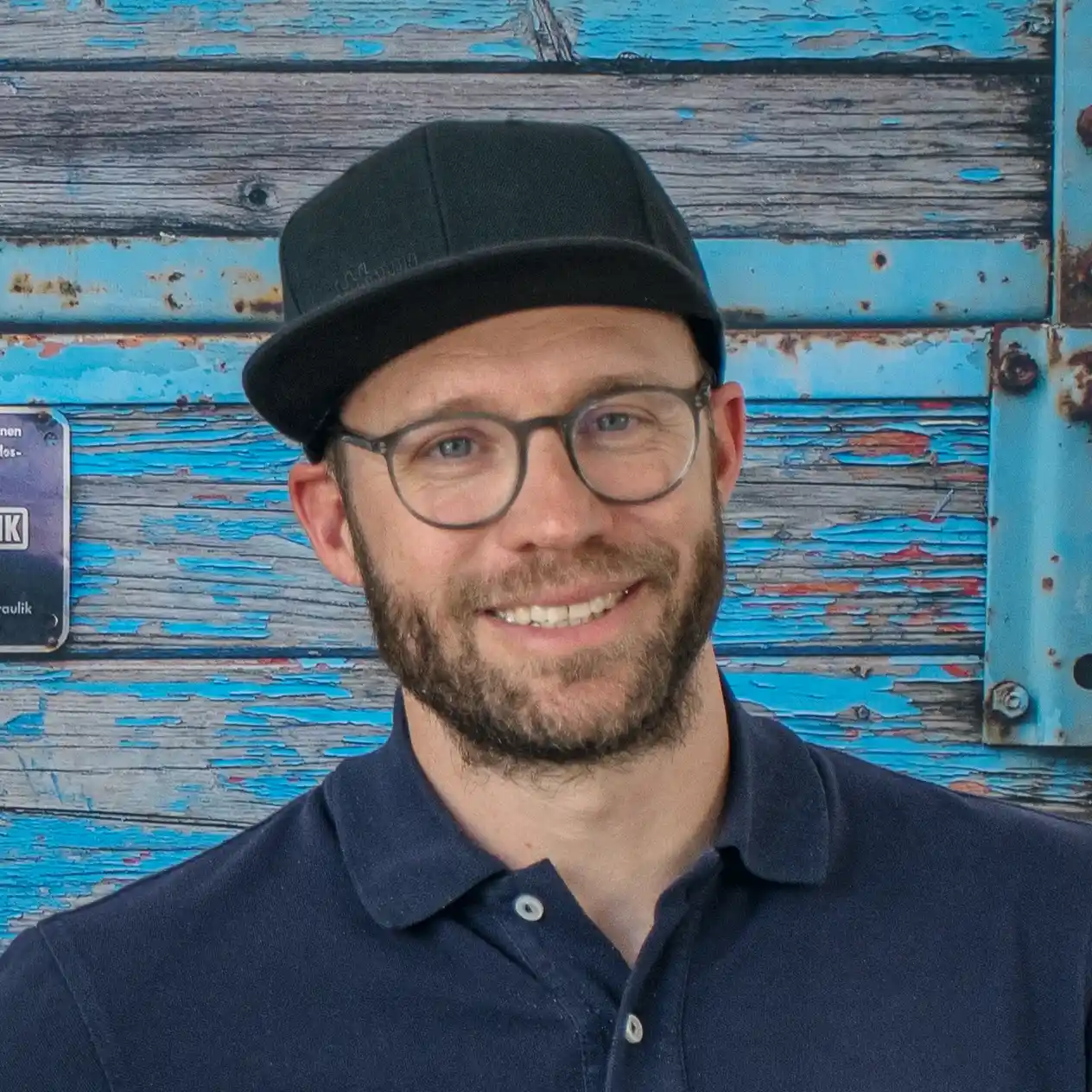 Thomas Sehling
/
Operational Excellence Manager at WEBER-HYDRAULIK GmbH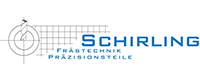 The implementation of this automation task worked quickly. Just like the cooperation with fruitcore robotics has always worked great.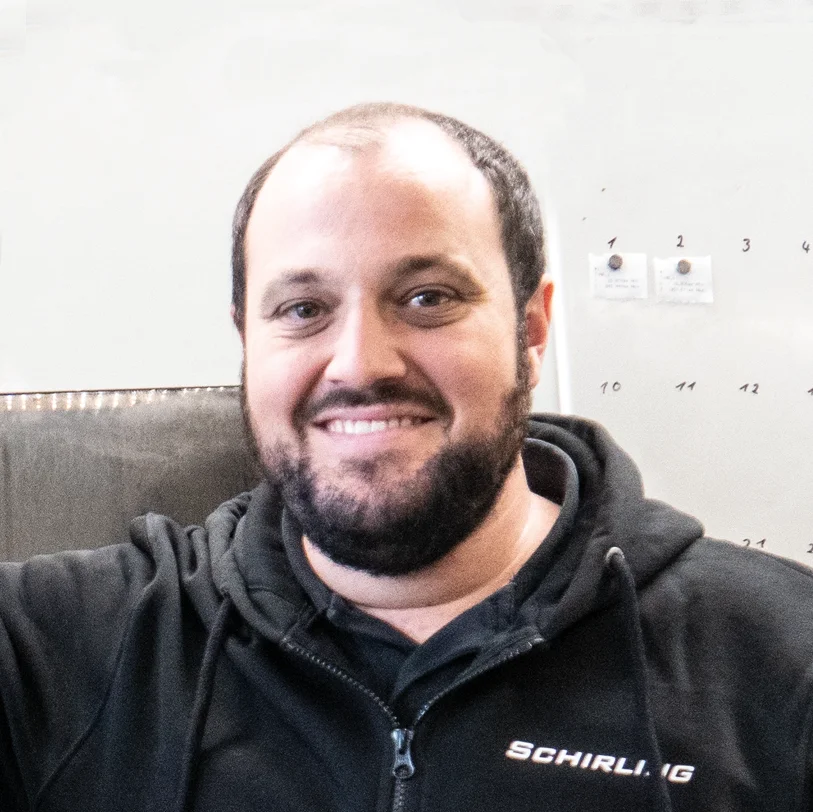 Stefan Schirling
/
Junior Owner at Schirling Frästechnik GmbH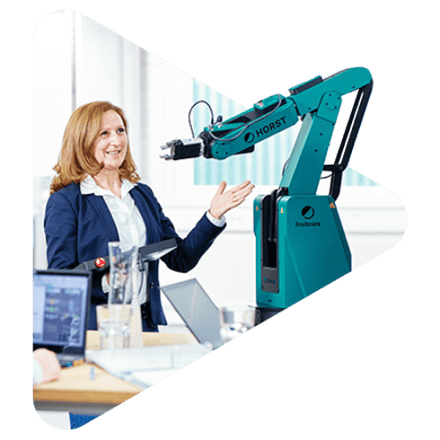 Ihr Kontakt

zu fruitcore robotics
Schreiben Sie mit uns gemeinsam die Geschichte der Automatisierung neu. Kontaktieren Sie uns für weitere Informationen, um zu einer Lösung für Ihre Anwendung zu gelangen.